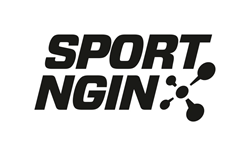 Sport Ngin is committed to growing youth sports participation to help get kids active and stay active
Minneapolis, MN (PRWEB) February 23, 2016
Sport Ngin is excited to announce a new partnership with PHIT America in support of their dedication to improve the health of Americans by increasing physical activity and participation in fitness programs and athletics. As part of this partnership, the company will promote and endorse the mission of PHIT America to dramatically improve the health of Americans, especially children, by implementing pro-activity programs.
"Sport Ngin is committed to growing youth sports participation to help get kids active and stay active. PHIT America is a perfect partner for us as we help youth and amateur sport organizations grow their programs and expand their reach to more kids everyday," said Justin Kaufenberg, co-founder and CEO of Sport Ngin.
"We are thrilled to be able to work with Sport Ngin to help educate people on the benefits of an active lifestyle," added Jim Baugh, CEO and Founder of PHIT America. Today, 80% of children are at risk of disease due to physical inactivity and two-thirds are not active to healthy standards. More and more children are 'couch potatoes' as their level of physical activity is limited to moving their fingers while using electronic devices. They are not moving their bodies.
"As a major Sponsor of PHIT America, we look forward to providing our customers with a path to make donations to support this incredibly worthy cause." added Kaufenberg.
Sport Ngin supports the passage of the PHIT Act, legislation pending in Congress that will allow Americans to use pre-tax medical accounts to pay for physical activity expenses. The goal of the PHIT Act is to encourage healthier lifestyles by removing the cost barriers for 'preventative medicine' like physical activity, which will ultimately reduce healthcare costs related to obesity and sedentary lifestyles. Truly playing smarter to live more.
# # #
About Sport Ngin
Sport Ngin is the leading provider of Sport Life Management web software and mobile applications for youth, amateur, and professional sports. Powering more than 500,000 sports teams, leagues, clubs, and associations, Sport Ngin features a complete suite of easy-to-use tools that help sports organizations manage, connect, and communicate with a diverse range of stakeholders, including athletes, parents, administrators, coaches, referees, scouts, volunteers, fans, journalists, and sponsors. Founded in 2008, Sport Ngin is based in Minneapolis, Minn. For more information, please visit http://www.sportngin.com; like the company on Facebook at Facebook.com/SportNgin; or follow Sport Ngin on Twitter at @sportngin.
About PHIT America:
PHIT America is a cause and campaign dedicated to increasing physical activity and fitness to improve the health of all Americans. PHIT America was launched in January 2013 with the support of more than 100 companies and organizations. While the name PHIT sounds like FIT, it also has another meaning. PHIT stands for Personal Health Investment Today. We feel we must invest in personal health through fitness to improve the health of Americans, especially our children. - See more at: http://www.phitamerica.org/About.htm