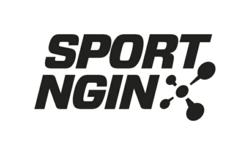 This continuity is a dream of efficiency, and is now obtainable for all
Minneapolis, MN (PRWEB) June 23, 2013
Sport Ngin, a leading provider of web and mobile-based software solutions for youth, amateur and professional sports organizations, today announced the formation of a partnership with rSchoolToday, a K-12 leading web application provider.
As part of the partnership, a co-branded team website will be provided to the K-12 school market that marries the Sport Ngin technology with the data being generated through rSchoolToday's Activity Scheduler used by thousands of Conferences nationwide.
"As Sport Ngin has become more and more popular with athletic directors and school adminstrators, we have had numerous requests to integrate with rSchoolToday" said Libby Hewitt, of business development for Sport Ngin. "This integration means less time inputting redundant data and more time working on athletics programs which is what our users are looking for."
"We see the combination of rSchoolToday's Apps with Sport Ngin's capabilities as a way to provide complete continuity from T-ball, through high school, through Adult Rec." said Ray Dretske, president of rSchoolToday. "This continuity is a dream of efficiency, and is now obtainable for all."
The Sport Ngin and rSchoolToday co-branded team website is available now.
About Sport Ngin
Formerly TST Media, Sport Ngin is a leading provider of web software and mobile applications for youth, amateur, and professional sports. Powering more than 100,000 sports teams, leagues, clubs, and associations, Sport Ngin features a complete suite of easy-to-use tools that help sports organizations manage, connect, and communicate with a diverse range of stakeholders, including athletes, parents, administrators, coaches, referees, scouts, volunteers, fans, journalists, and sponsors. Founded in 2008, Sport Ngin is based in Minneapolis, Minn. For more information, please visit http://www.sportngin.com; like the company on Facebook at Facebook.com/SportNgin; or follow Sport Ngin on Twitter at @sportngin.
About rSchoolToday
rSchoolToday is a DBA of Distributed Website Corporation, an award-winning 20-year old company that specializes in Web Applications for K-12 education and other nonprofits including government and associations. rSchoolToday currently serves over 4,000 schools nationally. DWC also operates a nonprofit Association called eProfessional Association, which is dedicated to helping nonprofits make the most efficient use of the Web to further their goals. Through eProfessional Association, DWC has awarded over $1 Million in grants to K-12 schools, governments, churches, and other nonprofits over the last 8 years. Founded in 1993, Distributed Website Corporation is headquartered in Winona, Minnesota with offices worldwide. For more information, please visit http://www.rschooltoday.com or contact us at: info(at)rschooltoday(dot)com