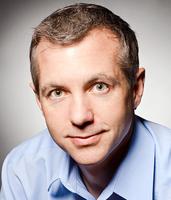 John's experience will bring tremendous value to our team.
Minneapolis, MN (PRWEB) May 01, 2013
Sport Ngin today announced that John Tedesco will join the company as chief operating officer, reporting to Sport Ngin CEO Justin Kaufenberg. Tedesco comes to Sport Ngin from Ovative Group, a technology consulting firm in Minneapolis, where he served as COO. He will be responsible for refining and implementing the strategic growth plan for the company.
"John's experience will bring tremendous value to our team. We're excited to be working with an individual who is aligned with our culture and the vision our executive team has," Kaufenberg said of the addition. "John will play a key role in our M&A strategy going forward."
Prior to Ovative Group, Tedesco founded and led three venture-backed SaaS providers serving both consumers and businesses. He holds a B.S. in finance and accounting from Fairfield University in Connecticut and an M.B.A in entrepreneurship and information strategy from the Wharton School at the University of Pennsylvania.
**About Sport Ngin**
Sport Ngin is the leading provider of web software and mobile applications for youth, amateur, collegiate and professional sports. Powering more than 100,000 sports teams, leagues, clubs, and associations, Sport Ngin features a complete suite of easy-to-use tools that help sports organizations manage, connect, and communicate with a diverse range of stakeholders including athletes, parents, administrators, coaches, referees, scouts, volunteers, fans, journalists, and sponsors. Founded in 2008, Sport Ngin is based in Minneapolis, Minnesota. For more information, visit http://www.sportngin.com; on Facebook at https://www.facebook.com/sportngin; or follow Sport Ngin on Twitter at https://twitter.com/sportngin.