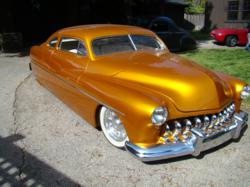 With 1000's of sites to choose from selling old cars, it can be a big task to sort through and find good deals on cool cars. The team at Legendaryfinds.com, spend many hours each day looking though online classifi
Santa Cruz, Ca (PRWEB) October 31, 2011
With 1000's of sites to choose from selling old cars, it can be a big task to sort through and find good deals on cool cars. The team at Legendary Speed Inc. owners of the website Legendaryfinds.com, spend many hours each day looking though online classifieds, so you don't have to. The website features the best of the best hot rods, custom cars, race cars, classic cars, and sports cars for sale online. The site features a few cars each day that catch the editor's eye. Rare and unique cars are often featured as well as traditional hot rods and custom cars. All the cars featured are for sale at the time of listing, visitors get a jump on the competition by getting access to the good cars faster.
"I spend hours each day looking for cars that I want to buy and often send my finds to friends and family. It made a lot of sense to make a website and share those finds with everyone." Says Lars Mapstead President of Legendary Speed.
The team at Legendary Speed own and drive every style of car featured on the website, including hot rods, custom cars, classic cars, race cars, and sports cars. Having driven and owned many different types of cars we know what it takes to create a good driving experience, as well as a good investment. This experience helps with the selection of featured cars on the website.
Cars that are featured include those made in Germany, Italy, Sweden, Japan, England, America, and France.
for more information visit http://legendaryfinds.com
###