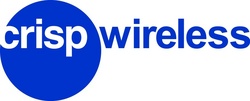 NBC Sports Mobile wanted to develop a mobile website that targeted both casual sports fans and the fantasy sports enthusiasts. Crisp Wireless was able to create an easy-to-use interface that all users could enjoy, while also integrating the complex data feeds to provide the statistics that fantasy sports players require
NEW YORK (PRWEB) February 26, 2008
"NBC Sports Mobile wanted to develop a mobile website that targeted both casual sports fans and the fantasy sports enthusiasts. Crisp Wireless was able to create an easy-to-use interface that all users could enjoy, while also integrating the complex data feeds to provide the statistics that fantasy sports players require," said Perkins Miller, Senior Vice President, Digital Media, NBC Sports & Olympics.
The NBC Sports Mobile website features news and photos, real-time scores, stats, and standings for a wide variety of sports, including the NFL, MLB, NBA, NHL, NCAA football and basketball, NASCAR, golf, and tennis. NBC Sports Mobile also includes exclusive content from the award-winning Rotoworld.com fantasy news website, including Rotoworld features, player news, and injury reports -- making NBC Sports Mobile the must-visit destination for fantasy sports news.
"For true fans, having access to timely information on their favorite teams or the result of the 'big game' is not a luxury, it's a necessity," said Boris Fridman, CEO of Crisp Wireless. "We are extremely pleased to work with one of the best names in media, NBC Sports, to bring this powerful new resource to sports enthusiasts everywhere."
The NBC Sports Mobile website is now available on-deck with major wireless carriers, including Verizon Wireless Mobile Web and Alltel Axcess Web. Mobile web users can also access the NBC Sports Mobile website from their cellphone's web browser by going to the URL http://mobile.nbcsports.com. Mobile web users can also get the link sent directly to their phone by texting the word "SPORTS" to 51515.
Crisp Wireless specializes in working with major media companies who have existing television viewers, print readers and unique online visitors. As part of its suite of services, Crisp Wireless drives traffic to the mobile websites it powers and allows clients to monetize their mobile web initiatives through mobile advertising. Crisp Wireless' unique mLogic technology enables NBC Sports to manage and sell their own advertising inventory on mobile.nbcsports.com.
About NBC Sports Mobile
NBC Sports Mobile provides mobile users with on-the-go access to top NBC Sports and NBCSports.com content, including news, scores, and video. Offerings are available on the NBC Sports Mobile Web site at mobile.NBCSports.com. The NBC Sports Mobile channel on MobiTV provides mobile users with news, scores, live coverage, and highlights from NBC Sports broadcasts, including the U.S. Open, Wimbledon and the NFL, among others. NBC Sports on NBC2Go provide users with live NBC Sports broadcasts from the U.S. Open, the Preakness Stakes, Wimbledon, the NHL Stanley Cup Finals, and Notre Dame football.
About Crisp Wireless
Crisp Wireless offers technology solutions and services for consumer facing companies that want to extend their brand onto mobile devices. Crisp Wireless' core product, the mLogic(TM) platform, enables companies to efficiently deploy mobile web sites that offer rich media features including audio and video, commerce solutions, text messaging, and integrated data feeds for content management. Leveraging mLogic's extensive device database, sites are optimized based on unique handsets and carrier capabilities offering consumers the ultimate browsing experience. Crisp Wireless customers include 10 of the top 20 major media companies and their brands including USA Today, Tribune Interactive, NBC Universal, A&E, Bravo Cable Network, Hearst, Discovery, Hachette Filipacchi, and Paramount Pictures.
For more information, please contact info@crispwireless.com or visit http://www.crispwireless.com.