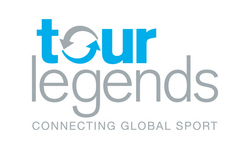 Singapore, Singapore (PRWEB) March 22, 2009
Orange Orbit Pte Ltd, announces the launch of tourlegends, a social networking site which connects sports people and clubs worldwide. Users share sporting achievements, take advantage of free powerful tools to organize events, sports fixtures, tours and tournaments and raise funds for their club or tour.
tourlegends has been developed to support a wide range of global sports, but has an immediate focus on rugby, cricket, hockey and netball. Designed as a community portal that brings benefits to club officials and individual sports participants and supporters, the tourlegends feature-rich site helps organizers of sports tours and tournaments to research, plan, communicate and share their sporting experiences.
'We have all seen the popularity of social networking sites, but the gap that we are focusing on is combining social networking with tangible benefits for the Club', says Nellie Rogers, founder of the tourlegends concept. 'There is a lot of passion associated with sports and sports touring and tourlegends seeks to harness it.'
The site has undergone beta testing with invited selected users, including members of Singapore based Club Singapore Cricket Club, and is now available for global participation.
About tourlegends
tourlegends is the sports social networking site designed to connect sporting individuals and clubs globally and provide a compelling virtual platform to help organize sports events, tours and tournaments.
For individuals, tourlegends provides an arena to express themselves and connect with other sporting friends and their clubs, including:
•A central place to connect with other tour legends
•Real life stories and tips on sports touring
•Recognition of touring achievement and recording of event photos
•Fun stuff including sports related virtual gifts
For Clubs, tourlegends gives Club officials all the tools needed to organize sports tours and tournaments. Starting focused on rugby, cricket, field hockey and netball, tourlegends provides organizers:
•Tools to set up fixtures with other clubs
•Ways of raising money
•Access to view other clubs' itineraries for both future and past tours
•A communication platform with all its members
Why tourlegends?
The name has been chosen carefully to reflect the essence of the site. 'When we started out the concept, we wanted to choose a name that encapsulates the unique experience of sports tours, says Nellie Rogers, its founder. The fun, camaraderie, excitement and lasting memories of sports tours are often unforgettable for all involved. tourlegends seeks to make the experience even more memorable.
# # #