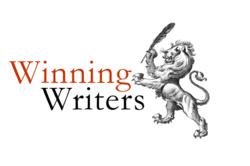 The top winners in the poetry and prose categories will each win $1,500.
Northampton, MA (PRWEB) May 24, 2012
It's down to the final week to enter Winning Writers' new contest for sports poetry and prose. The top winners in the poetry and prose categories will each win $1,500. Two second prizes of $500 and 10 honorable mentions of $100 will also be awarded, bringing the total purse to $5,000. The winning entries will be published online at WinningWriters.com, which receives over one million page views per year.
Jendi Reiter will be the final judge of the contest. She is the author of the poetry collection A Talent for Sadness (Turning Point Books, 2003) and the award-winning poetry chapbooks Swallow (Amsterdam Press, 2009) and Barbie at 50 (Cervena Barva Press, 2010). She recently received a Massachusetts Cultural Council Artists' Grant for Poetry, the OSA Enizagam Award for Fiction, and the Anderbo Poetry Prize.
"For this contest," says Ms. Reiter, "we understand 'sports' broadly to mean an activity involving the competitive pursuit of physical excellence. This naturally includes team sports like baseball, and the one-on-one combat of martial arts, but can also encompass solo activities - weight-training, for instance - where the athlete is striving to exceed a personal best. We consider cheerleading a sport in its own right, like gymnastics, as well as an element of the sports environment. Entries can be about any such element - the players, the fans, the owners, the collector of Red Sox bobblehead dolls, the guy who drives the Zamboni - as long as the sports connection is central to the narrative."
Entries are being accepted online through May 31 at WinningWriters.com. The fee per entry is $15, which covers 1-2 poems, one story, or one essay. Entries should be original and unpublished. Multiple entries may be submitted.
Winning Writers is today's leading source for literary contest information. We have been just been named one of the "101 Best Websites for Writers" by Writer's Digest for the eighth year in a row. Our online database, Poetry Contest Insider, includes detailed profiles of over 1,250 poetry and prose contests. Our free email newsletter offers news about quality free contests and literary resources. Winning Writers was founded in 2001. Learn more at WinningWriters.com.
# # #