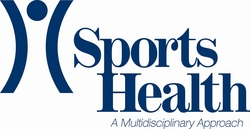 Even a small increase in bleeding risk can exacerbate high-risk injuries such as concussions, spinal cord, spleen and kidney trauma. Toradol injections before a game should be carefully weighed versus the emotional ramifications of an impending game
Rosemont, IL (Vocus) August 26, 2009
Game day injections work like a magic pain relief bullet for some athletes but they may also pose complications if not administered correctly or if the individual does not comply with doctor guidelines, reveals a new clinical review published in the September/October issue of Sports Health: A Multidisciplinary Approach.
"All soft tissue injections for pain control whether it is a corticosteroid, local anesthetic or nonsteroidal anti-inflammatory drug (NSAID) like Toradol have potentially serious side effects that must be considered, especially in pregame settings. Our review investigated the clinical indications for soft tissue injections, possible complications and the current outcome studies available," said lead author, Matthew Matava, MD, Associate Professor of Orthopaedics at the Washington University School of Medicine.
Matava and his team analyzed current information regarding the uses of corticosteroids (cortisone), local anesthetic pain relief agents and the NSAID Toradol. Authors suggested that it is critical that the sports medicine professional be aware of the various agents and their varying pharmacologic characteristics. For example, the efficacy of local corticosteroid injections in some studies was shown as significant while other study results showed not much benefit and an increase in complications such as a ruptured tendon. General recommendations for corticosteroid injections include using only after other nonsurgical treatments have failed and a when a palable location for the pain is apparent. Cortisone shots can be extremely detrimental if given immediately after an injury, before a competitive event or in the presence of an infection.
Local anesthetics such as lidocaine, allow for an immediate assessment of pain relief and as a confirmatory diagnostic method when the source of discomfort or injury is in question. Allergic reaction is one of the most common complications with this form of pain relief in athletes. This type of injection into an injured tendon or ligament is likely to increase the risk for ruptures or other degenerative processes, said the authors.
Toradol is the only NSAID currently available in an intramuscular or intravenous form in the U.S. The study in Sports Health, highlights the lack of published information available on Toradol's use in athletics. The most common side effects include stomach upset, increased bleeding possibility and renal failure. The increased bleeding risk with high levels of Toradol is especially significant, in collision sports such as football. "Even a small increase in bleeding risk can exacerbate high-risk injuries such as concussions, spinal cord, spleen and kidney trauma. Toradol injections before a game should be carefully weighed versus the emotional ramifications of an impending game," said Matava.
Published bimonthly, Sports Health is a collaborative publication from the American Orthopaedic Society for Sports Medicine (AOSSM), the American Medical Society for Sports Medicine (AMSSM), the National Athletic Trainers' Association (NATA), and the Sports Physical Therapy Section (SPTS). Other organizations participating in the publication include the American Academy of Pediatrics and the American Osteopathic Academy of Sports Medicine (AOASM). For more information on the publication or to submit a manuscript, visit http://www.sportshealthjournal.org.
For more information on this press release, please contact Lisa Weisenberger at lisa@aossm.org or 847-292-4900.
###