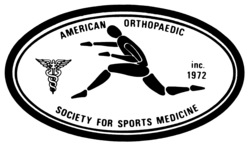 Sports medicine is an exciting field full of intriguing research and significant treatment advances. Having seen the changes throughout the course of my career, I am consistently enthralled with the progress we are making rehabilitating athletes of all ages
Rosemont, IL (Vocus) July 2, 2008
Freddie H. Fu, M.D., professor and chairman of the Department of Orthopaedic Surgery at the University of Pittsburgh School of Medicine and founding medical director of the University of Pittsburgh Medical Center (UPMC) for Sports Medicine will be installed as the 37th president of the American Orthopaedic Society for Sports Medicine (AOSSM) on Saturday, July 12, 2008, during the Society's Annual Meeting in Orlando, Florida (July 10-13).
Dr. Fu is known worldwide for his pioneering surgical techniques to treat sports-related injuries to the knee and shoulder and his extensive scientific and clinical research in biomechanics. Under Dr. Fu's leadership, the UPMC Center for Sports Medicine has grown into one of the world's largest, most comprehensive and highly regarded sports medicine clinical and research centers. In 2000, the center moved to its new home within the state-of-the-art UPMC Sports Performance Complex. The complex, partly designed by Dr. Fu, also houses the indoor and outdoor training facilities of the University of Pittsburgh Panthers and the Pittsburgh Steelers. Dr. Fu is also the head team physician for the University of Pittsburgh Athletic Department.
Dr. Fu received undergraduate and post-graduate degrees at Dartmouth College and Dartmouth Medical School before earning his medical degree at the University of Pittsburgh in 1977. Continuing his training at Pitt, he then completed a residency in orthopaedic surgery and a fellowship in orthopaedic research. Dr. Fu also fulfilled an internship in general surgery at Brown University and an international fellowship at the Hanover Trauma Center in Germany. Dr. Fu holds secondary appointments as professor of physical therapy, health and physical activity , and mechanical engineering at the University of Pittsburgh School of Health and Rehabilitation Sciences . He also holds an honorary doctorate of science degree from Point Park University and an honorary doctorate of public service from Chatham University.
He joined the University of Pittsburgh School of Medicine faculty in 1982 as an assistant professor of orthopaedic surgery and director of sports medicine. He became clinical vice chairman of the department of orthopaedic surgery in 1990 and executive vice chairman in 1994. He is the editor of 28 major orthopaedic textbooks and author of 88 book chapters on the management of sports injuries. He has contributed to more than 280 international peer-reviewed research publications and has given more than 745 national and international presentations. He also serves on the editorial boards and as a reviewer of many orthopaedic journals, including the American Journal of Sports Medicine, Arthroscopy and the Journal of Bone and Joint Surgery.
Dr. Fu has held numerous leadership positions for AOSSM, including four years on the Board of Directors. As a former president of the Pennsylvania Orthopaedic Society, he has been a member of 55 other professional and academic medical organizations. In 2009, he will assume the presidency of the International Society of Arthroscopy, Knee Surgery & Orthopaedic Sports Medicine (ISAKOS).
"Sports medicine is an exciting field full of intriguing research and significant treatment advances. Having seen the changes throughout the course of my career, I am consistently enthralled with the progress we are making rehabilitating athletes of all ages," says Dr. Fu. "I look forward to serving as AOSSM president and challenging my colleagues to continue their dedication both in their local and national communities."
Dr. Fu has also garnered more than 120 professional awards and numerous major sports medicine and orthopaedic grants in clinical, basic scientific and biomechanical research. In 1999, due to Dr. Fu's medical achievements and their impact in the Pittsburgh community, Pittsburgh Magazine named him one of the 100 most influential Pittsburghers of the 20th century. He is also consistently listed in the magazine's annual "Best Doctors" issue.
In 2008, Dr. Fu and his wife made a $1 million commitment for the Orthopaedic Research and Education Foundation (OREF)/AOSSM/Dr. Freddie H. and Mrs. Hilda Pang Fu Research Award. The award will support research directed by a female orthopaedic surgeon researcher on a topic related to sports medicine; or directed by an orthopaedic surgeon researcher of either gender on a topic of special interest to female athletes.
The American Orthopaedic Society for Sports Medicine (AOSSM) is a world leader in sports medicine education, research, communication and fellowship, and includes national and international orthopaedic sports medicine leaders. The Society works closely with many other sports medicine specialists, including athletic trainers, physical therapists, family physicians, and others to improve the identification, prevention, treatment, and rehabilitation of sports injuries.
For more information, please contact AOSSM Director of Communications, Lisa Weisenberger, at 847/292-4900 or e-mail her at lisa @ sportsmed.org. You can also visit the AOSSM Web site at http://www.sportsmed.org.
# # #