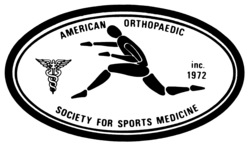 Orlando, Florida (Vocus) July 3, 2008
Renowned, Italian, orthopaedic surgeon, Paolo Aglietti, MD, will be inducted into the 2008 American Orthopaedic Society for Sports Medicine (AOSSM) Hall of Fame on July 12, 2008, during AOSSM's Annual Meeting in Orlando.
Dr. Aglietti, originally from Italy, has more than 30 years of sports medicine experience. Among his greatest professional accomplishments is serving as the professor and chairman of the First Orthopaedic Clinic at the University of Florence. He was also a founding member of the Italian Society of Knee Surgery (ISKS) and the Italian Society of Arthroscopy (ISA), serving as ISA's president in 1982 and 1989. He has published more than 120 articles in journals around the world and was a co-editor of the book, Surgery of the Knee. He is currently serving as the president of the International Society of Knee Surgery and Arthroscopy (ISAKOS).
Dr. Aglietti graduated in 1967 from the University of Florence (Italy) with a degree in medicine. His residency in orthopaedics and traumatology was conducted at the University of Florence from 1968 to 1970. He served two surgery clinical fellowships in hip and knee at the Hospital for Special Surgery in New York City from 1972 to 1974. After obtaining his specialized skills in the U.S, Dr. Aglietti returned to Italy and served as an assistant professor of Orthopaedics and Traumatology at the University of Perugia from 1975 to 1978 and as an associate professor of Orthopaedics and Traumatology at the University of Florence from 1979 to 1989. He was promoted to full professor in 1990. During this time, Dr. Aglietti also served as the orthopaedic and traumatology residency director.
AOSSM established the Hall of Fame in 2001 to honor members of the orthopaedic sports medicine community who have contributed significantly to the specialty. Nominations are submitted by AOSSM members and reviewed by and selected by the Hall of Fame subcommittee.
The American Orthopaedic Society for Sports Medicine (AOSSM) is a world leader in sports medicine education, research, communication and fellowship, and includes national and international orthopaedic sports medicine leaders. The Society works closely with many other sports medicine specialists, including athletic trainers, physical therapists, family physicians, and others to improve the identification, prevention, treatment, and rehabilitation of sports injuries.
For more information, please contact AOSSM Director of Communications Lisa Weisenberger at 847/292-4900, or e-mail her at lisa @ sportsmed.org. You can also visit the AOSSM Web site at http://www.sportsmed.org.
# # #