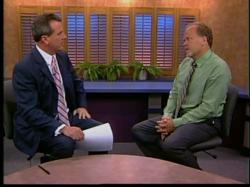 "Social Inclusion Through Sports"
(PRWEB) June 30, 2011
United Sports Program founder and CEO of Moving Pictures, Inc., Steven Berube appeared on NBC network affiliate in interviews with anchor Rich Tettemer on Tuesday, July 28.
Berube is making an impact in the world of youth sports and eldercare. USP, the United Sports Program, is a nonprofit under the umbrella of the Association for Community Living. Having recently returned from a USP trip to Florida, Berube was interviewed by WWLP news anchor Rich Tettemer about his memory therapy, Photographic Journeys, and the United Sports Program. Tettemer had previously interviewed Berube in 2007, at the inception of this sports program.
Open to all youth in Western Massachusetts, regardless of ability or disability, USP offers free sports programs from baseball and dance, to Tae Kwon Do, sled hockey and a ropes course, among others. Dedicated to creating opportunities, building relationships, and improving lives, USP encourages local youth to engage with others who are differently abled. All aspiring athletes are eligible to participate, and thrive in this program at no cost to their families.
Berube won a Community MVP Award in 2008 from the New England Patriots, and the program has been growing steadily. Best of all, the program remains free for participants. WWLP anchor Rich Tettemer praised Berube, saying "You've done wonderful things for the community [for] four years now." Berube also recently received the "Massachusetts Volunteer of the Year" Award from TSS Photography. The award included a sizable donation to USP.
USP has provided opportunities for many children to explore athletics and go on exciting excursions, from touring Fenway Park, to court time with the Celtics. Last week, Berube took twelve families from USP to Disneyland in Orlando, FL. In July, 85 members will be taking a trip to Loudon Racetrack in New Hampshire to watch a sprint cup series race. Three USP families have been invited down to the infield to meet the drivers before the race. Two of these families have young boys with Asperger's Syndrome, both huge racecar fans.
Berube's work to enrich his community began after a car accident ended his career and inspired him to become more involved. Shortly afterward, his son, Sean, befriended a boy with Down Syndrome named Garrett. Sean was called to the principal's office after standing up to other children who were bullying Garrett. The United Sports Program was founded when Berube saw the difference Garrett had made in his son's life and how much their friendship meant to each of them. Now, the program has over four hundred members, and it is still growing in leaps and bounds.
Moving Pictures, Inc. (MPI), Berube's other passion, is also growing, recently celebrating its international launch. MPI produces cognitive therapy tools, Photographic Journeys, for people with memory loss, including Alzheimer's and dementia, to help them reconnect with their families. Berube founded the company after struggling to regain his own memory after the car accident that set him on a very community-minded path. A percentage of all proceeds from Photographic Journeys is donated to USP to promote their objective, "Social Inclusion Through Sports."
###