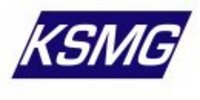 KSMG is very excited about the quality of our NFL prospects we recently signed for the 2010 NFL Draft.
Chicago, IL (PRWEB) March 2, 2010
Kaufmann Sports Management Group (KSMG), an athlete representation firm based in Chicago, recently signed eight standout athletes to its 2010 NFL Draft class.
The sports agent and legal staff at KSMG are licensed to negotiate contracts in the National Football League, Canadian Football League and have over 25 years of experience in asset protection, sports contract negotiations, contract extensions, and renewals.
"We are really excited about the quality of this diverse group of athletes, both as football players and as individuals," said Tom Kaufmann, Partner at the KSMG sports agency. "They are professional, dedicated and have a hard work ethic., which is just the type of athletes we are looking for."
At only 21 years of age, 6'3", 275 lbs, of an NFL prospect Walter Dublin is the personification of perseverance. A former Ohio State Buckeye defensive end and one of the most decorated high school recruits in the state of Florida, Walter's path to the NFL has been anything but conventional. The former USA Today and Max Emfinger All-American had completed an outstanding freshman year at OSU when his mother's illness forced him to return home shortly after being named Impact Scout Team Player of the Year. Knowing the consequences of his decision, Walter made the difficult decision to return home to work full-time and support his single mother during her illness.
Although no longer at Ohio State, Walter continued to excel on the football field when in 2008, he became the youngest player to ever sign an Arena Football League (AFL) contract, signing with the Georgia Force at only 19 years old. After a dominant season playing in the AFL and an affiliate league, Walter signed a two year contract with the Winnipeg Blue Bombers of the Canadian Football League at the tender age of 20! To date, Walter has already received two NFL mini-camp invites as well as interest from several NFL teams. Recently, Consensus Draft Services projected Walter as a seventh-round draft pick. Despite his tender age, Walter has a wealth of experience not only in football, but in life.
The addition of Division II Lineman of the Year Ben Staggs, (6'4", 275 lbs., offensive tackle) of West Liberty State University to the draft class proved to be a natural fit, as his selection of KSMG was aided by the fact that he joined his teammate and First Team AP Little All-America Defensive Back Derrick Evans. Both Staggs and Evans have been highly decorated this spring with Staggs receiving the Gene Upshaw Award, given to the best Division II lineman in the nation. The award also netted Ben an invitation to the 85th annual East-West Shrine Game in Orlando. In addition, Ben was named to Don Hansen's Football Gazette Division II All-American Team.
Ben is noted for his great technique and tremendous ability to both pass block and run block. Many NFL draft services project Ben as a late round pick in the draft. Because of his size, many coaches think he has a world of potential and that once he gets on an NFL diet and training regimen, the sky will be the limit.
All-American Derrick Evans (5'10", 180 lbs., defensive back), another standout athlete at West Liberty State University, has proven himself worthy of all the praise that he has received in the past three months, and he's had plenty. The former walk–on who literally walked into the West Liberty coaches' office and stated, "I'd like to play football", has worked his way into the top tier of the 2010 Draft eligible defensive backs (Ranked #47 by Consensus Draft Services). A tireless worker who has risen from unknown to top vote getter in numerous post season awards, Derrick's athleticism (40+ inch vertical) has produced eye popping numbers. This past season, Derrick amassed 76 tackles, intercepted nine passes and also had 30 passes defended. Derrick has also received a number of other All-American honors, including earning first team honors from Daktronics. As a former walk-on to the football team, Derrick doesn't take anything for granted and has the determination to succeed at the next level.
Joining the 2010 draft class from the west coast is UCLA fullback Trevor Theriot (6'0", 235 lbs.) A stout prototype blocking fullback, Trevor is the epitome of a hard worker and excels on special teams. A two year starter, an injury during his junior season slowed his progression, but he has trained diligently and is well beyond 100% and ready to impress scouts at his pro day on March 30, 2010!
Keeping with its Big Ten roots, KSMG has inked a number of players from Midwest powers. Headlining this group is speedster Chris Duvalt (5'11", 175 lbs.), of the University of Illinois. A 4 star recruit for Illinois head coach Ron Zook, Chris provided the versatility necessary for success as he transitioned from defensive back and kick returner in his first two years to starting wideout in his final two seasons for the Illini. Chris proved to be a high reliable option in his final two seasons utilizing his 4.38 40-yard dash speed to amass over 500 receiving yards! In his final season he ranked second only to Arrelious Benn, a projected first round pick in the 2010 draft in catches and receiving yards.
Following in the footsteps of former Northwestern standout linebacker and NFL rookie Prince Kwateng, both Omar Conteh (6'0", 210 lbs., running back) and Marshall Thomas (6'3", 295 lbs., defensive tackle) have joined KSMG in their quest for a professional football career. An injury late in 2008 cost Omar an opportunity to be evaluated for the 2009 draft, but he has come back stronger than ever. A tremendous contributor in his role at running back, Omar is a terrific blocker and has the size and strength to pick up the tough yards. Marshall is a highly productive player whose coaches at Northwestern have raved about his attitude and work ethic. This past season, Marshall had four tackles for loss, 1.5 sacks and also showed a nose for the football with two fumble recoveries, one for a touchdown. He is a gap-stuffing defensive tackle whose motor never stops going.
As with every draft year, there will be sleeper prospects who make a huge impression on NFL scouts. This year, expect to hear the name of return specialist Sammy Tranks (6'0", 190 lbs.) of Seton Hill mentioned often. Sammy Tranks is the epitome of a small-school sleeper, but is big time talent as an elusive kick returner who has garnered the attention of number of east coast NFL scouts. Blessed with incredible lateral quickness, he can stop on a dime and return to full speed instantly. In 2008, Sammy returned five punts/kickoffs for touchdowns, in addition to catching seven of his own. Sammy is a multipurpose weapon who cannot be caught in the open field.
You can see other top athletes represented by KSMG on our NFL Prospects YouTube Channel at http://www.youtube.com/ksmgsports.
ABOUT KSMG - Kauffmann Sports Management Group
Kauffmann Sports Management Group represents the comprehensive career needs of professional athletes and amateur athletes seeking to enter the professional arena.
Today KSMG has grown into a multi-faceted, full service athlete representation agency powered by a dedicated staff of legal and marketing professionals. Sports Management Services include Pre-draft preparation, Sports Contract Negotiations, Athlete Endorsement Reviews, General Legal Counsel Tax & Estate Planning.
Contact Scott Rochelle at 312-540-7510 or visit http://www.ksmgsports.com for more information.
###