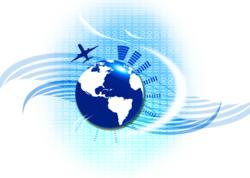 Impact of this shrinkage and the pricing of the airline seats
(PRWEB) April 03, 2013
Mike Hibbard, president of Sports America, and Bill Tomcich, president of Stay Aspen Snowmass, will be speaking at Mountain Travel Symposium 2013 in Snowmass, Colorado about how the airline market for group ski travel has changed. Ski clubs from across the nation will be attending the conference to start putting together custom group ski packages for the 2013-2014 ski season.
Presentation will be given on April 13, 2013 from 7:30am-9:30am at the Crestwood in Snowmass, Colorado. All attendees of the group exchange portion who are also registered for the forums of Mountain Travel Symposium are invited. These attendees are made up of delegates from some of the most prominent ski clubs and ski council in the United States.
Topics that will be covered in the presentation include thing such as airline consolidation and the consequences of mergers. How these factors have changed the group ski airline market.
Recently there has been shrinking supply of airline seats in the ski market. The impact of this shrinkage and the pricing of the airline seats has been a hot topic amongst ski clubs this past year. This topic will be covered thoroughly to help explain the changes that have taken place in the market and how this has and will continue to affect pricing.
Airline policies are something all ski groups booking ski vacations are interested in. The difference between airlines in utilization dates, penalty charges, and deposits will all be discussed. With all airlines having different policies it can become difficult to choose which airline will best accommodate the needs of the group.
For example, every ski club has different booking and selling patterns for their trips. Groups with more last minute sign ups may be better off booking with an airline with later utilization dates. While a ski club who is able to confirm their number of travelers well in advance may benefit booking with an airline that offers a lower deposit with a further out utilization date.
As a wholesale tour operator Sports America receives questions about TSA requirements for group ski travel often. The most commonly asked questions will be covered during the talk along with review of the required information.
Bill Tomcich has been involved with attracting airlines into mountain resort destinations since 1989 and has a track record rivaled by few. As president of central reservations office Stay Aspen Snowmass, Bill is known as a man of many hats in this community and is well-versed in wide variety of topics related to mountain travel. But it's his experience, connections and insight into the ever changing airline industry that will likely be most interesting and relevant to this group.
Mike Hibbard opened Sports America in 1976 and is still president of the company.. He has been heavily involved with the ski market and airlines since opening the company. Coming from a ski tour operator stand point he has a balanced knowledge of all the airlines and hubs in which the ski group market uses. With his expert knowledge of the airlines and his background of working with them for 37 years he is the perfect candidate to give a speech on the subject of airlines and how they affect the ski industry.
For more information please contact us at 1-800-876-8551 or info(at)sportsamerica(dot)com
About Sports America:
Sports America specializes in ski vacation packages throughout western North America. Whether you're planning a ski vacation for a group of friends, a company meeting, or a family vacation, one of our vacation experts will help design your perfect package. Our special contract airfares, tour operator lift tickets, special rental car/transfer rates all save you time and money. Knowledge, excellent customer service, friendly staff, great pricing, and the highest quality ski vacations since 1975. http://www.SportsAmerica.com