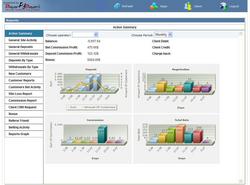 The initial response has been fantastic, with several operators signing on ahead of the official release
London, England (PRWEB) January 6, 2009
Player2Players Ltd, developer of online betting technology, will unveil its Live Sportsbook Platform at this month's International Gaming Expo (formally ICEi) at Earl's Court, London, from January 27th to 29th.
The Live Sportsbook Platform joins Player2Players Betting Exchange Platform in the gaming company's innovative lineup. The company will be demonstrating its products at IGE for another consecutive year, in what has proven to be the gaming industry's largest yearly event.
The platform will allow for bettors to place multiple bets on sporting events, while viewing the game's progress through a flash-based interface in real time. Odds aggregation and balancing are a few of the specified tools included, apparently enabling operators to supply optimized odds to their target audiences.
Despite competition within the industry, Player2Players' sportsbook software brings a unique product to a market comprising mostly of Casino and Poker software developers. In 2007 alone, the global online sports betting market was estimated to be valued at approximately US $5.0 billion in gross gaming yield, According to Global Betting & Gaming Consultants (GBGC).
With the November addition of Antigua to the UK's "whitelist" of acceptable gaming jurisdictions, the release comes at a critical time, where regulation is becoming more widespread. Player2Players has noted that all of its gaming platforms are tested and certified by recognized 3rd party testing companies, in compliance with the standards of all major regulatory jurisdictions.
"It really is an innovative product, which will bring added value to existing gaming sites, as well as a solid platform to operate on its own" remarked Jonathan Doubilet, VP of Sales, "The initial response has been fantastic, with several operators signing on ahead of the official release".
Player2Players has reassured that the new sportsbook software is being offered as a full turkey solution, enabling companies ranging from startups to industry veterans to effectively manage its daily operation. The company also maintains that the platform can be integrated with to 3rd party platforms with relative ease, allowing for its seamless integration to existing gaming operations.
For additional information on Player2Players' Live Sportsbook Platform, or to schedule a demonstration contact David Berkowitz or visit the Live Sportsbook Platform page on the company's website. Additionally, demonstrations will be provided at the International Gaming Expo (IGE) at Earl's Court, London, from January 27th - 29th.
About Player2Players:
Player2Players is a gaming software development company, based in Limassol, Cyprus. Established in 2004, Player2Players provides turkey gaming solutions for use online and through kiosk-based betting shops.
Contact:
David Berkowitz, Director PR
Player2Players Ltd.
972 3 624 1966
http://www.player2players.com
###