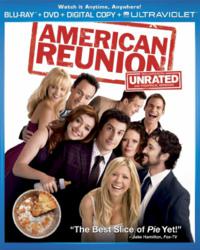 Detroit, Michigan (PRWEB) July 10, 2012
The Sports Fan Playground will be carrying the American Reunion 2-disc DVD and Blu-Ray combo beginning July 10.
The film stars Jason Biggs, Alyson Hannigan (How I Met Your Mother), Seann William Scott, Thomas Ian Nicholas, Tara Reid and Mena Suvari. The story is the high school reunion of the East Great Falls students and friends that jumped into America's hearts with their crazy antics and helped to redefine a generation of high school and college fun, mischief, and setting the standard for how to have a good time.
Along with the American Pie release on Tuesday is the highly anticipated NCAA Football 13 for Xbox 360 and Playstation 3 video game by EA Sports. The game is available for ordering at SportsFanPlayground.com for $59.99. The game is available on Playstation 3 and Xbox 360.
For more information, visit http://www.sportsfanplayground.com.
About Sports Fan Playground -
SportsFanPlayground.com is a leading online e-commerce provider of electronics which range from tablets, PCs and cameras to video games, DVDs, blu-ray discs, appliances, lawn and garden products and more. The company began its initial expansion into clothing and jewelry recently and will continue to expand over the next few months.