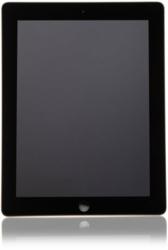 Detroit, Michigan (PRWEB) July 20, 2012
The Sports Fan Playground is offering deals on the popular Apple iPad tablets while supplies last. The store is currently offering a 1st generation iPad tablet at 40% off retail price, with the sale price being $375.00. The tablet is a 16GB gadget with Wi-Fi + 3G capability.
Another 1st generation iPad is currently available at 44% off. This particular version is also a first generation model with 64GB of memory, a 1GHZ AMD Athlon processor, 9.7" LED backlight, and is a wi-fi 3G model.
The store currently has an extensive amount of all of the different versions of the iPad and iPad accessories available for purchase, many at sale prices, from the top vendors from the United States and the world. The new iPads feature 1080p HD recording, a 5 megapixel and Facetime camera, and can hold a charge of up to 10 hours in battery life.
For more information, please visit SportsFanPlayground.com.
On Social Media -
Facebook - Facebook.com/sportsfanplayground
Twitter - Twitter.com/sportsfanplay
Pinterest - Pinterest.com/fanplayground
Google Plus - plus.google.com/115104847008351751780
About SportsFanPlayground.com -
The Sports Fan Playground specializes in apparel and memorabilia from the NFL, NBA, NHL, MLB, International Soccer, NCAA and many more. The store is a leading online e-commerce provider of electronics which range from tablets, PCs and cameras to video games, DVDs, Blu-Ray Discs, appliances, lawn and garden products and more.
The store also carries the top brands in electronics and apparel including Nike, Adidas, Apple, Sony, Samsung, Microsoft, EA Sports, and many more. The company recently began its initial expansion into clothing and jewelry and will continue to expand over the next several months.