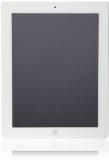 Detroit, MI (PRWEB) May 18, 2013
Various Apple iPad tablets and Xbox 360 acccessories are available as low as 1 cent at SportsFanPlayground.com, while the supplies last.
The Apple iPad accessories include cases, styluses, chargers and screen protectors - all are made to fit the various generations of the popular iPad tablet. The store also has all of the various versions of the iPad tablets, available in 16GB, 32GB and 64GB models.
Xbox 360 accessories include various skins for controllers and the consoles, cables, adapters and headsets that are available for use on the Xbox Live online system. The store has various marked down games, consoles and marked down accessories available for immediate shipping, including games such as Madden NFL 13, Dishonored, NBA 2K13, and the Xbox Live Gold 12-Month membership card.
For more information, visit SportsFanPlayground.com.
About The Sports Fan Playground -
SportsFanPlayground.com is a leading online e-commerce provider of electronics which range from tablets, PCs and cameras to video games, DVDs, Blu-Ray Discs, appliances, lawn and garden products and more.
The store also carries the top brands in electronics and apparel including, Nike, Adidas, Apple, Sony, Samsung, Microsoft, EA Sports, and many more. The company recently began its initial expansion into clothing and jewelry and will continue to expand over the next several months.
The store recently launched an online grocery store service to further the growth of its brand. The service will allow for food items to be delivered in bulk, such as meats, breads, breakfast items, and more.