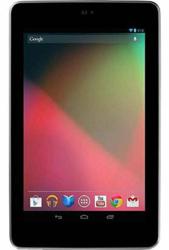 Detroit, Michigan (PRWEB) July 21, 2012
The Sports Fan Playground announces that the store is taking orders on the new Google Nexus 7 tablet by Asus. The store will feature the tablet as well as the accessories for the device.
The tablet features a NVIDIA quad-core Tegra 3 processor, 8GB of internal storage, a 7"HD display and up to 10 hours of battery life. The tablet is priced at $249.99.
SportsFanPlayground.com also carries an extensive line of accessories for the Nexus 7 such as stands, cases, and screen protectors.
For more information, please visit http://www.sportsfanplayground.com.
On Social Media -
Facebook - Facebook.com/sportsfanplayground
Twitter - Twitter.com/sportsfanplay
Pinterest - Pinterest.com/fanplayground
Google Plus - plus.google.com/115104847008351751780
About SportsFanPlayground.com -
The Sports Fan Playground specializes in apparel and memorabilia from the NFL, NBA, NHL, MLB, International Soccer, NCAA and many more. The store is a leading online e-commerce provider of electronics which range from tablets, PCs and cameras to video games, DVDs, Blu-Ray Discs, appliances, lawn and garden products and more.
The store also carries the top brands in electronics and apparel including Nike, Adidas, Apple, Sony, Samsung, Microsoft, EA Sports, and many more. The company recently began its initial expansion into clothing and jewelry and will continue to expand over the next several months.