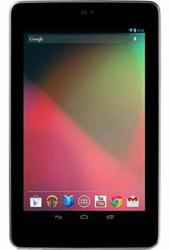 Detroit, Michigan (PRWEB) August 01, 2012
SportsFanPlayground.com is proud to announce that the popular Google Nexus 7 tablet is available for shipping from various vendors at the company website.
The tablet is available in 8GB and 16GB models, and features an incredibly fast Tegra 3 Quad-Core Processor, as well as the introduction of the Android 4.1 Jelly Bean operating system. The tablet has up to 10 hours of battery life for extensive browsing capabilities no matter where the consumer is.
The screen is a 7" HD display (1280 x 800) and features scratch-resistant Corning glass. The tablet also features a 1.2 megapixel front-facing camera. When purchased, the consumer receives $25 of credit to the Google Play store, the multimedia outlet for the tablet.
The Sports Fan Playground also has an extensive variety of Google Nexus 7 available including cases and screen protectors.
For more information, visit http://www.sportsfanplayground.com.
About SportsFanPlayground.com-
SportsFanPlayground.com is a store that specializes in apparel and memorabilia from the NFL, NBA, NHL, MLB, International Soccer, NCAA and many more. The store is also a leading online e-commerce provider of electronics which range from tablets, PCs and cameras to video games, DVDs, Blu-Ray Discs, appliances, lawn and garden products and more.
The store also carries the top brands in electronics and apparel including, Nike, Adidas, Apple, Sony, Samsung, Microsoft, EA Sports, and many more. The company recently began its initial expansion into clothing and jewelry and will continue to expand over the next several months.