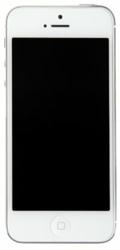 Detroit, Michigan (PRWEB) May 20, 2013
SportsFanPlayground.com currently has new iPhone 5 accessories available at low prices, as low as 1 cent, while supplies last. The store also has the iPhone 5 phones marked down and available in the marketplace. The store also has deals on various items from Xbox 360, Samsung, and IT solutions from Cisco.
New iPhone 5 models are currently available at SportsFanPlayground.com. The phone has strong new features including a retina display, LTE connectivity, an improved Siri personal assistant system, a new Apple Maps package, and many more features that have made the iPhone 5 one of the top phones on the market. Sports Fan Playground does have various models of the older versions of the iPhone, including the iPhone 4, 4S and 3G models. SportsFanPlayground.com also has a wide variety of iPhone accessories, as low as 1 cent. The accessories range from stylus pens, phone covers, cases, chargers and batteries, among others.
In the tablet area, Sports Fan Playground has deals on the new Samsung Galaxy Note 10.1 tablet. The tablet is strong for doing various custom illustrations on notes or pictures, with features such as the new S Pen technology, a quad-core processor, and the new Android 4.0 Ice Cream Sandwich operating system. The system also features a Smart Remote app that will allow a user to control all of a user's home entertainment devices, including their television, DVR, Blu-ray player, and cable box. The store also has various other Samsung items available on sale, including the new Samsung Galaxy Note II and the Samsung Galaxy S III phone.
For the Xbox 360, the store is currently running deals on the Xbox Live gold membership cards for both 12-month and 3-month versions. The memberships allow for users to use various media platforms on the Xbox including Facebook, Hulu Plus, Netflix, UFC, HBO Go and more. The membership allow enables users to chat online with gamers around the world and play against or in partnership with each other on various games.
The store also has deals on various Xbox 360 holiday bundles for the holiday season. The bundles come in various packs and include a 360 console, a Kinect, 2 games and a free 3-month subscription to Xbox Live.
SportsFanPlayground.com also has various computer networking solutions for companies from top brands such as Cisco. IT systems allow for companies to streamline networking solutions in a stronger and efficient manner. The systems and components also allow for networks and solutions to stay protected from various viruses, hacking attacks and slow connections within an office. IT accessories available include servers, switches, routers, device servers, hubs, modems, network transceivers, and much more.
For more information, visit SportsFanPlayground.com.
About SportsFanPlayground.com -
Sports Fan Playground is a leading provider of NFL, NBA, MLB, NCAA, UFC and FIFA apparel and accessories. The playground has various shoes, jackets, home & garden products, bedroom and kitchen products - all with sports and team themes and help for tailgating or throwing a party for the big game happening soon. The store is a leading online e-commerce provider of electronics which range from tablets, PCs and cameras to video games, DVDs, Blu-Ray Discs, appliances, lawn and garden products and more. The store recently began having the unlocked Apple iPhone 5 phones available in their marketplace.
The store also carries the top brands in electronics including Cisco, Apple, Sony, Samsung, Microsoft, EA Sports, and many more. The company recently began its initial expansion into clothing and jewelry and will continue to expand over the next several months.