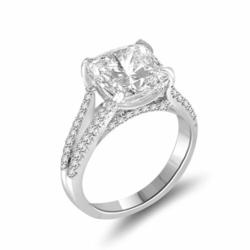 Detroit, Michigan (PRWEB) May 20, 2013
SportsFanPlayground.com, a leading marketplace for sporting goods from the NFL, NHL, MLB, NCAA, UFC and NBA, along with electronic goods such as video games, cameras, small business solutions, computers and more, recently expanded their product line to include top quality clothes and jewelry products marked down up to 60% in some cases.
For clothes, SportsFanPlayground.com has top items from men, women, children and babies including brands such as Calvin Klein, Michael Kors, Kenneth Cole and more. For men, SportsFanPlayground.com currently has an extensive line of suits available at up to 50% off. The suits are in all sizes and styles and are from brands such as Joseph Abbaud, Jones New York, Hugo Boss and more.
With the ladies in mind, SportsFanPlayground.com currently has an extensive amount of women's clothing at low prices, along with high quality. The store has a variety of dresses, fashion sweatshirts, t-shirts, lingerie, lounge wear and more.
As mentioned before, SportsFanPlayground.com has an extensive amount of top-of-the-line jewelry products available for the holiday season. The jewelry products include everyday rings, wedding & engagement rings, necklaces, earrings, and more. The jewelry pieces are available in a variety of sizes and shapes from top companies such as Apples of Gold, Blount Jewels, Mark Broumand, Katarina, FID and many more.
As far as the electronics goes, SportsFanPlayground.com is offering deals on various iPhone models, including the 3G, 4, 4S, and the iPhone 5. The store also has deals on items from brands such as Xbox, Playstation 3, Apple, Cisco, Sony, Samsung, Bose, and many more.
For more information, visit SportsFanPlayground.com.
About SportsFanPlayground.com -
The Sports Fan Playground is a leading online e-commerce provider of sporting goods and electronics which range from tablets, PCs and cameras to video games, DVDs, Blu-Ray Discs, appliances, lawn and garden products, IT systems and hardware, and more. The store recently began having the Apple iPhone 5 available in their marketplace.
The store also carries the top brands in electronics including Xbox 360, Playstation 3, Cisco, Apple, Sony, Samsung, Microsoft, EA Sports, and many more. The company recently began its initial expansion into clothing and jewelry and will continue to expand over the next several months.
The store is a leading provider of NFL, NBA, MLB, NCAA, UFC and FIFA apparel and accessories. The playground has various shoes, jackets, home & garden products, bedroom and kitchen products - all with sports and team themes and help for tailgating or throwing a party for the big game happening soon.