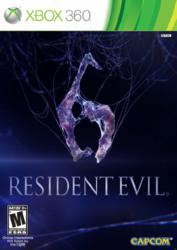 Detroit, MI (PRWEB) October 02, 2012
SportsFanPlayground.com is now taking order on 2 new games that have recently shipped, NBA 2K13 and Resident Evil 6, for the Xbox 360 and Playstation 3 consoles. The games were released on Tuesday.
The store also has the Resident Evil 6: Anthology package which includes all of the prior Resident Evil games, including the current edition, available for playing.
Some of the new features includes the return of stronger, faster zombies, a new group of creatures to fight, localized voiceovers and subtitles in various languages, and the popular mercenaries mode returns, among others.
In NBA 2K13, the game, which has been highly regarded by publications such as IGN, is revamped with new features inspired by legendary rapper Jay-Z, the inclusion of the Dream Team and the 2012 US Olympic team, and much more.
The game also features a bolstered MyPlayer career mode, a create-a-shoe feature, and the ability to play with classic teams including the Jordan-era Bulls, the 2001 Philadelphia 76ers led by Allen Iverson, older Celtics teams, and many more.
For more information, visit SportsFanPlayground.com.
About Sports Fan Playground -
The Sports Fan Playground is a leading online e-commerce provider of electronics which range from tablets, PCs and cameras to video games, DVDs, Blu-Ray Discs, appliances, lawn and garden products and more. The store recently began taking preorders on the upcoming Nintendo Wii U and its games and accessories.
The store also carries the top brands in electronics and apparel including Apple, Sony, Samsung, Microsoft, EA Sports, and many more. The company recently began its initial expansion into clothing and jewelry and will continue to expand over the next several months.