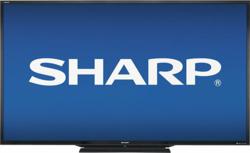 Detroit, MI (PRWEB) September 11, 2012
The Sports Fan Playground announced that the new Sharp Aquos 90-inch LED TV is available and up for sale now.
The TV features built in WIFI with the SmartCentral interface, which allows for consumers to browse various apps and search the internet. The set is a 3D compatible television, allowing for enhanced viewing of various television shows and Blu-Ray movies.
SportsFanPlayground.com has various TVs available from Sharp ranging from 42" all the way to the 90-inch screen. Wall mounts and other various accessories are available for home installation of the set.
For more information, visit SportsFanPlayground.com.
About the Sports Fan Playground:
SportsFanPlayground.com is a leading online e-commerce provider of sporting goods and fan apparel from the NFL, NHL, MLB, NBA, NCAA, UFC, WWE and other top leagues from around the world. The store also has a variety of electronics which range from tablets, PCs and cameras to video games, DVDs, Blu-Ray Discs, appliances, lawn and garden products and more.
The store also carries the top brands in electronics and apparel including, Nike, Adidas, Apple, Sony, Samsung, Microsoft, EA Sports, and many more. The company recently began its initial expansion into clothing and jewelry and will continue to expand over the next several months.