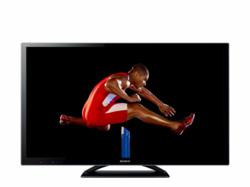 Detroit, Michigan (PRWEB) September 04, 2012
The Sony Bravia televisions have become among the most popular entertainment devices in the United States, and SportsFanPlayground.com has deals on the sets, from 32 inches all the way up to 65 inches. The Bravia televisions are known for having great color, resolution, and are amazing for home entertainment setups.
SportsFanPlayground.com also has various stands available for mounting the flat-screen televisions on walls or other setups around the home. The TV Smartshelf by Simple consists of a glass shelf that serves as a universal floating shelf for flat panel TV wall mounts. The shelf is available in various sizes.
To go along with the television units, SportsFanPlayground.com has a wide variety of Sony Home Theater Systems for blu-ray and DVD sets, along with many speakers and amplifiers, at great deals.
Sony also has a strong multimedia and gaming setup with its Playstation 3 games, consoles and accessories. The Playstation 3 console has a built-in blu-ray player and the ability to download from the Playstation Store, along with using Netflix, Hulu, Amazon Instant Video, and YouTube.
Currently, The Sports Fan Playground is taking orders on many games including Call of Duty: Black Ops II, Borderlands 2, FIFA Soccer 13, and NBA 2K13. The recently released Madden 13 NFL game is available for $52.99.
For more information, visit SportsFanPlayground.com.
About SportsFanPlayground.com -
SportsFanPlayground.com is a leading online e-commerce provider of sporting goods and fan apparel from the NFL, MLB, NBA, NCAA, NHL, UFC, WWE and leagues from around the world. The store is also a leading provider of electronics which range from tablets, PCs and cameras to video games, DVDs, Blu-Ray Discs, appliances, lawn and garden products and more.
The store also carries the top brands in electronics and apparel including, Nike, Adidas, Apple, Sony, Samsung, Microsoft, EA Sports, and many more. The company recently began its initial expansion into clothing and jewelry and will continue to expand over the next several months.