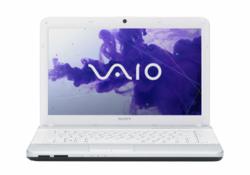 Detroit, Michigan (PRWEB) July 05, 2012
The Sports Fan Playground announces low prices and deals on Sony VAIO notebook PCs.
Sony has become a leading provider of notebooks for consumers and are known for their strong processors, excellent media performance playback, and good multitasking abilities for various programs operating at once.
SportsFanPlayground.com also has a large supply of Alienware notebooks that are largely known for their exceptional performance and reputation for being highly respected gaming systems.
The store is also offering deals on notebooks from Samsung, Dell, Apple, Acer, and many more brands.
For more information, visit http://www.sportsfanplayground.com.
About SportsFanPlayground.com -
The Sports Fan Playground is a leading online e-commerce provider of electronics which range from tablets, PCs and cameras to video games, DVDs, blu-ray discs, appliances, lawn and garden products and more. The company began its initial expansion into clothing and jewelry recently and will continue to expand over the next few months.