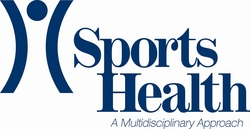 Twenty-five percent of the reported cases were in youth baseball where pitches averaged 30-50 mph upon time of impact with an individual's chest. Our research illustrates that the harder the projectile and the straighter the path to the chest, the greater the chance for commotio cordis to occur
Rosemont, IL (Vocus) February 24, 2009
A blunt, non-penetrating hit to the chest from a baseball or hockey puck at just the right time could cause sudden death in an athlete. The condition, commotio cordis and its prevention were investigated in the March/April issue of Sports Health: A Multidisciplinary Approach
According to the study, more than 190 cases of commotio cordis have been reported in the United States with 47% occurring during athletic participation. Twenty percent of reported sudden-death cases in young athletes are attributed to commotio cordis, second only to hypertrophic cardiomyopathy or thickened heart muscles. This number may be considerably higher due to lack of recognition and underreporting.
The authors' research suggests that young males, ages 4 to 18, appear to be at the greatest risk. This might be attributable to an increase in the flexibility of their chest wall, although more research still needs to be conducted to confirm this conclusion.
"Twenty-five percent of the reported cases were in youth baseball where pitches averaged 30-50 mph upon time of impact with an individual's chest. Our research illustrates that the harder the projectile and the straighter the path to the chest, the greater the chance for commotio cordis to occur," said lead author, Mark S. Link, MD of Tufts Medical Center in Boston, MA.
The increased use of chest protectors and soft, age appropriate "safety" baseballs are now recommended in youth baseball leagues by the U.S. Consumer Product Safety Division to reduce commotio cordis risk and other injuries. "The best preventative measures may be changes in the rules, i.e. eliminating blocking shots with the chest in lacrosse and hockey players and coaching players to protect their chests," said Link. "Increased awareness of commotio cordis is also imperative, especially in those that may be first responders such as parents, coaches, game officials and medical personnel. In addition, with the increased use of Automated External Defibrillators (AED) at athletic events, commotio cordis survival rates will improve."
Published bimonthly, Sports Health is a collaborative publication from the American Orthopaedic Society for Sports Medicine (AOSSM), the American Medical Society for Sports Medicine (AMSSM), the National Athletic Trainers' Association (NATA), and the Sports Physical Therapy Section (SPTS). Other organizations participating in the publication include the American Academy of Pediatrics and the American Osteopathic Academy of Sports Medicine (AOASM). For more information on the publication or to submit a manuscript, visit http://www.sportshealthjournal.org
For additional questions, please contact Lisa Weisenberger, AOSSM Director of Communications at 847-292-4900 or send an e-mail to lisa @ aossm.org
###