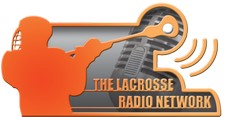 I am very excited for The Lacrosse Radio Network to be a part of Sportsideo
Huntington, NY (PRWEB) May 16, 2012
Sportsideo, the rapidly growing sports community, announced today that Sportsideo will carry the Lacrosse Radio Network's broadcasts of North American lacrosse games including The North American Lacrosse League (NALL) and the Canadian Lacrosse League (CLax) with much more. The Lacrosse Radio Network will be available to each member on Sportsideo starting today May 15, 2012.
"There is a significant amount of interest in Lacrosse within Sportsideo's community," said Justin Simon, Sportsideo's Editor. "Lacrosse is emerging as a major sport in North America and gaining a lot of momentum and coverage. Sportsideo is proud to work with the Lacrosse Radio Network and carry their high quality broadcasts and coverage. The Network is quickly becoming the place where everyone who follows lacrosse can get up to the minute updates and analysis of the entire sport as well as broadcasts of many games."
Marisa Ingemi, President of Lacrosse Radio Network comments, "I am very excited for The Lacrosse Radio Network to be a part of Sportsideo and reach a larger audience. The goal of the network is to give fans a place to connect with the game through audio and any time we can reach that audience in different ways we are grateful for the opportunity."
Lacrosse Radio Network broadcasts can be found in Sportscasts in each person's locker on Sportsideo.
About The Lacrosse Radio Network
The Lacrosse Radio Network founded in August 2011 with four flagship shows and now have twelve live weekly shows, including The Major League Lacrosse Post Game Show. LRN is the only radio provider for multiple lacrosse leagues carrying games with the North American Lacrosse League, Canadian Lacrosse League, Midwest Lacrosse Association, Junior C lacrosse in Ontario and more to be announced. The Lacrosse Radio Network brings together media personalities in lacrosse into one place each week.
About Sportsideo
Sportsideo (Sports "for that reason") was founded by professional and amateur athletes to enable people to connect, improve, and achieve with others in their favorite sports. Sportsideo provides each member of our community with the same "pro experience" enjoyed by professional athletes whenever they enter their locker room – free, easy and instant access to professional and amateur Athletes, Coaches, Scouts, Officials, Agents, Executives, Healthcare Pros, Trainers, Nutritionists, News Reporters, and Sports Organizations. You can see our pre-launch interview Fox News Live, join the Sportsideo community at Sportsideo and you can keep current on the latest on Sportsideo by visiting Sportsideo's Facebook page, following us on Twitter, or visiting our YouTube Channel.