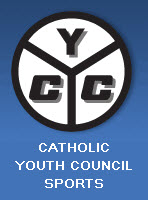 We closely evaluated all of the systems available and it was clear that SportsSignup was the perfect solution for us, as it solves real problems and eases the burden on volunteer administrators
Saratoga Springs, NY (PRWEB) February 02, 2012
SportsSignup, a national leader in online services for sports organizations has been selected as the official registration program of the Catholic Youth Council (CYC) of St. Louis. Through the agreement, more than 100 parishes and organizations throughout St. Louis participating in CYC Sports program can now offer the most user-friendly, safe and secure online registration software in the industry to thousands of participants. The registration services will be delivered in conjunction with customized sports websites and automated game scheduling software via SportsSignup's value-added reseller partner, LeagueUSA.
SportsSignup provides the online tools needed for sports organizations to simplify their sports management tasks.
"We are confident that SportsSignup will help move our entire sports program forward by allowing all of our parishes, Districts and our main office to share information and streamline the registration process," said Paul Scovill, CYC St. Louis Sports Director. "We closely evaluated all of the systems available and it was clear that SportsSignup was the perfect solution for us, as it solves real problems and eases the burden on volunteer administrators. With SportsSignup, our parishes can operate and brand their own unique registration systems, while providing an easy, and secure way to submit team rosters to their District and our main office," continued Scovill.
The Catholic Youth Council and church youth organizations across the country are recognizing the benefits of SportsSignup's technology for simplifying and automating time consuming yet essential sports administrative tasks and processes for managing youth programs. SportsSignup's services allow sports organizations to manage all aspects of sports administration, from online sports registration and payments to team rosters, scheduling, coach background checks, baseline concussion tests, e-commerce and more.
"We are thrilled that the St. Louis CYC selected the SportsSignup to streamline their CYC online registration process," said Anthony Bruno, CEO of SportsSignup. "It is clear that Paul and his team are dedicated to providing the best possible services for the entire CYC community, and we appreciate the opportunity make things easier for sports families and church administrators alike."
About the St. Louis CYC
The Catholic Youth Council (CYC) provides services to over 75,000 youth and young adults annually in its Catholic sports programs. It offers youth recreational sports program including basketball, baseball, soccer, softball, track, golf, lacrosse and volleyball for those 6 years of age through adults. In all, more than 2.4 million youth have participated in CYC programs since its inception in 1941. For more information, visit http://www.cycstl.net.
About SportsSignup
SportsSignup, owned and operated by League Sports Services LLC, provides sports organizations and event organizers with easy-to-learn and easy-to-use integrated Software-as-a-Service (SaaS) solutions to facilitate online sports registration, e-commerce fundraising, and coach/volunteer background check management. Since 2003, the company has been dedicated to operating a secure, affordable, and hassle-free online service suite that enables administrators from thousands of soccer, football, baseball, lacrosse, basketball, track & field, and many other sports organizations to easily automate many aspects of their duties. For more information about SportsSignup, please visit http://www.sportssignup.com.
©2012 League Sports Services LLC. The information contained herein is subject to change without notice. League Sports Services LLC shall not be liable for technical or editorial errors or omissions contained herein. The SportsSignup logo is a registered trademark of League Sports Services LLC. All other trademarks mentioned herein are the property of their respective owners.
###