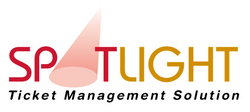 Spotlight is the right solution for us and our customers at the most critical of times," said Mike Tomon, Vice President of Sales & Service for the Cleveland Cavaliers.
Woodland Hills, CA (PRWEB) June 2, 2010
14 professional sports teams and venues will provide Spotlight Ticket Management software to customers and sponsors beginning in 2010 to help efficiently manage and enjoy their tickets and suites. Teams and venues will provide access to Spotlight Ticket Management through a unique and customized website to each of their luxury suite, sponsor, and club seat customers.
The global economic recession of 2008-2010, when combined with the high profile scrutiny given sports marketing and hospitality by the public sector, has resulted in teams, venues, and corporate clientele rapidly embracing tangible opportunities to demonstrate the benefits associated with sports marketing, particularly as it relates to the use of game day tickets and suites.
"Our commitment to our customers is to provide them with a first-class product and environment to conduct business, and with that comes the responsibility of validating the value of their investment with information that is customized to their changing needs and situations. In this economic climate we understand the pressures companies are under to track investment and show results in all their business development objectives. Spotlight is the right solution for us and our customers at the most critical of times," said Mike Tomon, Vice President of Sales & Service for the Cleveland Cavaliers NBA franchise.
The Spotlight Pro program has been well received by both teams and leagues since inception in the summer of 2009. "Professional teams have been quick to embrace the statistics showing that sports and entertainment tickets and luxury suites drive a significant return on investment when properly utilized," said Tony Knopp, Vice President at Spotlight. "They've demonstrated they provide value both at the event and on the bottom line."
"We are always looking for ways to improve the convenience of managing and tracking suite tickets, which is why we chose to make the Spotlight software available to every Colts suite holder," said Greg Hylton, Vice President Premium Seating & Ticket Sales for the Indianapolis Colts NFL franchise.
Each team partner will receive customized Spotlight Pro software, an intuitive self-service software that allows each firm to track vital business statistics such as: tax deductible use, return on investment, usage rates, and upcoming availability. With Spotlight, customers are able to plan and use tickets and suites like never before. "Stanley Black & Decker is committed to tracking all aspects of our sports marketing programs, and Spotlight's customizable system provides us with the ability to effectively streamline the management of our ticket assets," said Earle Smola, Manager, Sponsorships & Event Marketing at Stanley Black & Decker.
Spotlight currently boasts over 200 customers including Sun Life, Stanley Black & Decker, and 14 team users and counting. "We look to have over 50 team partners by the close of 2010," said Knopp.
"The business of entertaining at sporting events in 2010 requires due diligence and clear data," said David Carter, Principal of The Sports Business Group and Spotlight Board leader, "and technology continues to make this data both available and affordable. This is only the beginning of what will no doubt become an essential part of the corporate sports marketing process."
About Spotlight
Spotlight Ticket Management Solution is the first Software As A Service ("SAAS") application automating all aspects of sports and entertainment tickets, suites, and hospitality assets including tickets from all providers such as StubHub and more. Spotlight Ticket Management Solution provides data to determine the ROI from sponsorship assets, season tickets, luxury suites, hospitality, and events. Spotlight is the only sports & entertainment firm with no conflict of interest and a focus solely on the bottom line of clients and partners with respect to sports and entertainment investments.
# # #