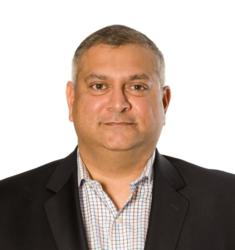 In an economy that remains tenuous, a candidate is more likely to reject an opportunity for fear that their partner won't be able to find a job.
San Jose, California (Vocus/PRWEB) April 18, 2011
Today, about two-thirds of families with school-age children rely on dual incomes, according to the U.S. Census Bureau. That means when one spouse is offered a job requiring relocation, it's often a mixed blessing. While the husband or wife may have an opportunity for a new position with higher pay, the so-called "trailing spouse" can be left jobless in an unfamiliar city, with no connections or prospects.
"In an economy that remains tenuous, a candidate is more likely to reject an opportunity for fear that their partner won't be able to find a job," said Sanjay Sathe, founder and CEO of RiseSmart, a provider of next-generation outplacement and recruitment solutions. "We're finding that more employers are having a difficult time hiring their first choice for key positions, and as a result they are taking a closer look at their relocation packages. Offering outplacement assistance for spouses is often the best way to overcome candidate concerns."
A full 40 percent of employers say the spouse's employment "almost always" or "frequently" affects a candidate's relocation decision, according to a 2010 survey by Atlas Van Lines.
The same survey reports that about one fifth of U.S. companies, and a third of companies with more than 5,000 employees, currently offer outplacement help to spouses. Sathe said he expects these figures to grow as more candidates demand this benefit as part of their relocation packages.
Sathe added that offering spousal outplacement can serve not only to attract talent, but also to retain it, because the sooner both partners establish roots in their new community, the more likely it is that the relocation will succeed and that the candidate will stay for the long term.
"This only happens, of course, if the outplacement program succeeds in finding the spouse a job," Sathe said. "That's why it's so important for employers to choose an outplacement solution with a proven track record. RiseSmart's Transition Concierge, for example, places jobseekers in new jobs about twice as fast as the national average – a truly meaningful benefit for candidates and their spouses."
About Transition Concierge
Transition Concierge, RiseSmart's flagship outplacement solution, creatively leverages technology to optimize time-to-placement for laid-off workers and increase transparency and accountability for employers. Powered by proprietary job-matching software, the solution delivers highly personalized job leads as well as other job search tools to eligible employees. Transitioning workers receive one-on-one consultation and support from trained Transition Specialists during every step of the job-finding process.
About RiseSmart
RiseSmart provides next-generation outplacement and recruitment solutions. The company leverages a common technology platform, proven methodologies, and one-on-one support to help employers with their workforce strategy, and displaced employees with their career strategy. RiseSmart drives significant ROI to organizations by offering affordable pricing, reducing severance costs and unemployment taxes for outplacement services and reducing cycle time and cost of hire for recruiting services. For more information, visit http://www.RiseSmart.com.
RiseSmart, the RiseSmart logo, Transition Concierge, Transition Concierge To-Go, SmartRedeploy, Recruit Concierge, Talent Assurance, Job Assurance, SmartConsult, SmartSource, and Transitioning Talent. Changing Lives. are trademarks of RiseSmart, Inc. All other trademarks are the property of their respective owners.
# # #