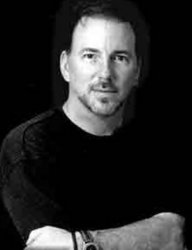 I'm deeply honored to be showcasing my film at the Clinton Library
Little Rock, AR (PRWEB) September 25, 2008
Dean of The University of Arkansas, Clinton School of Public Policy, Skip Rutherford, with involvement from the Clinton Library, has invited documentary film Producer/Director David M. Edwards to screen his film Sprawling From Grace; Driven To Madness at the school on Oct 12th. The film will screen along with Producer Vincent Insalaco's moving film, War Eagle, Arkansas. Both films have enjoyed successful festival runs and are anticipated to be released to the public by mid to late fall 2008.
"I'm deeply honored to be showcasing my film at the Clinton Library," stated filmmaker David M. Edwards. "The idea of suburban sprawl and peak oil if finally becoming mainstream, and to be able to share the ideas and information within this film in this location means a lot to me."
Sprawling From Grace; Driven To Madness explores how our nation is responding to the growing concerns of peak oil and the looming oil crises, and investigates the ability of alternative energy to replace petroleum. Featuring interviews with such notables as former President Bill Clinton and former Governor of Massachusetts Michael Dukakis, the film reveals the relationship between transportation and development, and advocates for change in the way in which we build our cities.
"The more we can elevate the arguments presented in this film, the more opportunity we have to affect meaningful change at the political level," stated Edwards.
The film is also scheduled to play this week at the Charlotte Film Festival. It will make its US South Eastern premiere September 26th at the Wachovia ImaginOn Playhouse at 5:30PM, and have an encore performance at the Sykes Theater, Queens University of Charlotte, at 3:10Pm September 27th. Tickets are available at the box office, or by visiting http://www.charlottefilmfestival.org/2008/ticketinfo.php .
This film is available for media review. To receive an advance DVD screening copy please contact Emotion Pictures Productions with Name, Publication, Address, Email, and Phone Number. Once contacted we will rush your DVD to the address provided.
Producer/Director David M. Edwards is available for interview by phone, and will be available in person during the his stay in Little Rock, AR from Oct 10th - 13th. A press kit is attached for your convenience. You can view the film's trailer and further information at our website http://www.sprawlingfromgrace.com .
Contacts:
Lori Osterberg
Media Contact
303.221.1027
press @ sprawlingfromgrace.com
David M. Edwards
EMotion Pictures Productions, LLC
303.477.9600
303.477.0440
dedwards @ emotionpicturesonline.com
# # #