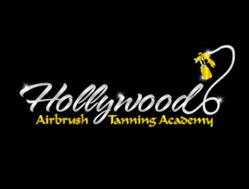 This is a great opportunity to receive a free spray tanning session for anyone with a pale complexion. Airbrush tanning can also make you feel skinnier and hides skin imperfections, and it is also UV free
Studio City, CA (PRWEB) September 02, 2012
Acclaimed spray tanning training center Hollywood Airbrush Tanning Academy is looking for models with different types of skin tones for their upcoming free airbrush tanning event to be held in the afternoon on Sunday, September 9, 2012. This event would take place at 3760 Cahuenga Blvd. West, Suite 202, Studio City, CA 91604. These free airbrush tanning events are organized by the academy whenever new students enroll in the spray tanning classes. New students have enrolled in September, coming from San Diego, Burbank, Pasadena, Long Beach, Hawaii and South Carolina. The event is being arranged to provide all the necessary hands-on training to new students of the academy. It must be mentioned that Hollywood Airbrush Tanning Academy is considered to be the premier airbrush tanning training destination for people looking to become a professional airbrush tanning expert.
Aspiring spray tanning professionals from different parts of the world keep visiting Hollywood Airbrush Tanning Academy throughout the year to learn the techniques of this evolved form of sunless tanning. Men and women with all types of skin tones can register as models by visiting the official website of Hollywood Airbrush Tanning Academy. Individuals interested to be a part of the upcoming event may register online in the models' section at http://hollywoodairbrushtanningacademy.com/models/.
Selected models would be called and teamed up with the new student of the academy so they can practice spray tanning with an HVLP spray gun. Each of these tanning sessions would require approximately half an hour. The selected models are also requested to allow before and after photographs to help the student create a portfolio. In return, these models receive the highest standard of free spray tanning from the most popular academy throughout the nation. Most importantly, the owner and founder of the academy Simone Emmons will oversee the entire procedure to ensure a flawless spray tanning session.
Simone Emmons, is a highly experienced spray tanning expert with a wealth of experience behind her. Inviting models to register for the upcoming event, she says, "This is a great opportunity to receive a free spray tanning session for anyone with a pale complexion. Airbrush tanning can also make you feel skinnier and hides skin imperfections, and it is also UV free."
About Hollywood Airbrush Tanning Academy:
Hollywood Airbrush Tanning Academy is located in Los Angeles, California and offers an extensive Airbrush Tanning Certification program to anyone who wishes to learn the art and business of spray tanning. Simone Emmons, the creator of the spray tan training program has been a professional, licensed spray tan technician and teacher and has helped numerous entrepreneurs from Utah, Colorado, Nevada, Minnesota, Arizona, California and the Island of Hawaii and Trinidad start a business in Airbrush Tanning. The spray tan program is unique because it provides hands-on and private spray tanning training to individuals who want to start an Airbrush Tanning Business. According to Emmons, this spray tanning program gives individuals a leading edge in starting an Airbrush Tanning business. Students have the option to choose from a full day course of 10-12 hours or two half day courses of 4-5 hours a day. Many tanning training institutions only educate students on their own equipment and products they sell, however Hollywood Airbrush Tanning Academy does not sell any of their own products and provides training and education on all equipment and good products in the airbrush tanning industry.
Individuals interested in learning and starting a career in airbrush tanning should visit the website at http://www.HollywoodAirbrushTanningAcademy.com or for more detailed information about the course at http://www.1DaySprayTanTraining.com