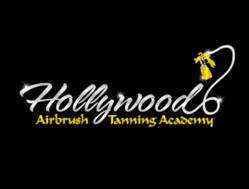 The growing popularity of spray tanning has created an excellent career option for different professionals suffering from stagnation in their present field of work.
Los Anageles, CA (PRWEB) December 07, 2012
Nation's leading spray tanning training center Hollywood Airbrush Tanning Academy has just announced the graduation of another student, this time from Maui, Hawaii. The California based institution is presently considered to be the number one training option for people willing to make their career out of spray tanning. Their training program has been instrumental behind the growth of this emerging business throughout the country.
Wendy Stebbins, like the previous student of the academy from Hawaii, acquired her certificate after availing the academy's video conferencing training program. One may recall that the video conference training was recently introduced by the academy to accommodate students from other states who are not able to visit the academy in Los Angeles. Hollywood Airbrush Tanning Academy is now a familiar name amongst the spray tanning aspirants throughout the United States. This institution has the enviable credential of successfully transitioning all their students as entrepreneurs in this emerging field of Airbrush Tanning.
Wendy Stebbins has already started operating her independent airbrush tanning business under the name Maui Million Dollar Tan. Wendy was originally using a different machine and technique when she first started her business but she was not totally satisfied with the tan outcome. She wanted to advance by learning how to spray tan with an HVLP spray gun and this is why she turned to the Hollywood Airbrush Tanning Academy for further training. The Master's degree holder in Public Health has had a 12 year long working career in Grants Administration and Volunteer Management. In February 2012, she started her airbrush tanning business as a new avenue for professional growth. The areas presently covered by her spray tanning service include the Island of Maui, Hawaii, specifically areas such as Lahaina, West Maui, Kihei, Wailea, Pukalani, Makawao, Kula and Haiku. Talking about her decision to start this business, she says, "I wanted to learn airbrush tanning as a new, fresh way to have some fun, interact with people and increase my income. Living in Hawaii, I have encountered skin cancer scares and premature aging. Airbrush tanning allows me to meet new people and help them protect themselves from the sun's harmful rays". Maui Million Dollar Tan can be contacted by calling 808-276-7733 or by visiting http://www.MauiMillionDollarTan.com.
Airbrush tanning refers to the relatively new concept of tanning without exposing the skin to the harmful ultraviolet radiations from the sun. The growing popularity of spray tanning has created an excellent career option for different professionals suffering from stagnation in their present field of work. Talking about the future of airbrush tanning, the founder of the Hollywood Airbrush Tanning Academy Simone Emmons says, "This is the latest trend in tanning and the future certainly looks great for those who are deciding to start their own spray tanning business using this new technology. We are extremely happy to play a small role in the growth of this high potential industry".
About Hollywood Airbrush Tanning Academy:
Hollywood Airbrush Tanning Academy is located in Los Angeles, California and offers an extensive Airbrush Tanning Certification program to anyone who wishes to learn the art and business of spray tanning. Simone Emmons, the creator of the spray tanning training program has been a professional, licensed spray tanning technician and teacher and has helped numerous entrepreneurs from Utah, Colorado, Nevada, Minnesota, Arizona, South Carolina, Oregon, Florida, California and the Island of Hawaii and Trinidad start a business in Airbrush Tanning. The spray tan program is unique because it provides hands-on and private spray tanning training to individuals who want to start an Airbrush Tanning Business. According to Emmons, this spray tanning program gives individuals a leading edge in starting an Airbrush Tanning business immediately after finishing with the training. Students have the option to choose from a full day course of 10-12 hours or two half day courses of 5-6 hours a day or through live video conferencing. The academy is also launching a website soon so students can learn Airbrush Tanning Online. Many tanning training institutions only educate students on their own equipment and products they sell, however Hollywood Airbrush Tanning Academy does not sell any of their own products and provides training and education on all equipment and good products in the airbrush tanning industry.
Individuals interested in learning and starting a career in airbrush tanning should visit the website at http://www.HollywoodAirbrushTanningAcademy.com or for more detailed information about the course at http://www.1DaySprayTanTraining.com