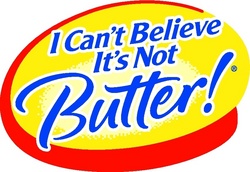 I'm ready to cut through the fat and put aside greasy politics to give the constituents what they're hungry for!
ENGLEWOOD CLIFFS, N.J. (PRWEB) June 23, 2008
The campaign features the star power of Extra's Mark McGrath, who lends his voice to play Mr. More, Spraychel's big brother and campaign manager. The webisodes follow Spraychel as she campaigns on a platform of progress. "We've come a long way, and a vote for me means electing to enjoy zero calories and zero fat per serving, along with great butter taste," said Spraychel. "I'm ready to cut through the fat and put aside greasy politics to give the constituents what they're hungry for!"
Spraychel's opponent, Maxwell Butterman, stands for the old-fashioned ways of eating. Backing Butterman are Spraychel's arch-nemesis, Buttricia, and their spineless aide, Ross Perogi. Spraychel is intent on spraying her message far and wide on the trail with Mr. More.
"Spraychel's presidential bid gets my whole-hearted support," said McGrath, co-host of the syndicated TV show Extra. "Her passion for progress just can't stay bottled up, and I'm excited to help her bring something great to the table."
"Spraychel for President" launches online in six weekly episodes from June 23 through "Election Day" on July 27. Viewers can join in the fun by watching the webisodes online, casting their votes for Spraychel, playing online games, and spreading the word about the campaign by rallying their friends in support of Spraychel. Voting for Spraychel will earn visitors the chance to win a presidential salary sweepstakes of $400,000, while playing the online games provides daily chances to win instantly and additional entries into the grand prize sweepstakes. Each time viewers visit http://www.VoteSpraychel.com to watch and vote for Spraychel or to play games, they increase their chances of winning.
So vote early, and vote often! Go to http://www.VoteSpraychel.com*.
*No purchase necessary. Void where prohibited. I Can't Believe It's Not Butter!(R) Spraychel for President Sweepstakes & Instant Win Game is sponsored by Conopco, Inc., d/b/a Unilever. Open to legal residents of the 50 U.S. states & Washington, D.C., 18 & older. Begins 12:00:01 p.m. ET on 6/23/08 & ends 11:59:59 p.m. ET on 7/27/08. For official rules visit http://www.votespraychel.com.
About Unilever
Unilever's mission is to add vitality to life. We meet everyday needs for nutrition, hygiene and personal care with brands that help people feel good, look good and get more out of life. Each day, around the world, consumers make 160 million decisions to purchase Unilever products.
In the United States, the portfolio includes major brand icons such as: Axe, "all," Ben & Jerry's, Bertolli, Breyers, Caress, Country Crock, Degree, Dove personal care products, Hellmann's, Klondike, Knorr, Lipton, Popsicle, Promise, Q-Tips, Skippy, Slim-Fast, Snuggle, Suave, Sunsilk and Vaseline. All of the preceding brand names are registered trademarks of the Unilever Group of Companies. Dedicated to serving consumers and the communities where we live, work and play, Unilever employs more than 14,000 people in both the United States and Puerto Rico - generating nearly $11 billion in sales in 2007. For more information, visit http://www.unileverusa.com.
Keyword Tags:
butter spray, can't beleive its not butter spray, candidate, online sweepstakes, president, presidential, presidential candidates, register to vote, spraychel, sweepstakes, vote, webisode
MULTIMEDIA GALLERY http://www.businesswire.com/cgi-bin/mmg.cgi?eid=5715556