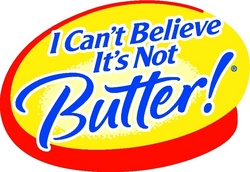 From the icy freezers in the north to the bountiful crispers in the south, the foods of the fridge have united for change and I'm ready to spray the way
ENGLEWOOD CLIFFS, N.J. (PRWEB) July 28, 2008
"From the icy freezers in the north to the bountiful crispers in the south, the foods of the fridge have united for change and I'm ready to spray the way," said Spraychel. "I want to thank all my supporters, both inside and outside of the fridge, for believing that zero grams fat and zero calories per serving* is the smartest way to keep everyone happy and healthy."
Spraychel's victory followed a fridge-wide televised debate with Butterman, during which she pumped up the crowd with her passionate promise to avoid a taste recession by maintaining great butter taste. Conversely, Butterman quickly lost support after his campaign manager, Buttricia, suffered a major meltdown due to her failed attempt to brainwash the fridge masses.
"I haven't seen a race this exciting since the tomatoes trumped ketchup for the Senate majority," said Mr. More, Spraychel's campaign manager. "My cap goes off to Spraychel and her amazing victory."
By the end of the campaign, more than 430,000 supporters had cast their votes for Spraychel at VoteSpraychel.com. Fans that missed the campaign action can still visit VoteSpraychel.com through the end of the year to watch the campaign webisodes and play games.
*0g fat, 0g saturated fat per serving
About Unilever
Unilever's mission is to add vitality to life. We meet everyday needs for nutrition, hygiene and personal care with brands that help people feel good, look good and get more out of life. Each day, around the world, consumers make 160 million decisions to purchase Unilever products.
In the United States, the portfolio includes major brand icons such as: Axe, "all," Ben & Jerry's, Bertolli, Breyers, Caress, Country Crock, Degree, Dove personal care products, Hellmann's, Klondike, Knorr, Lipton, Popsicle, Promise, Q-Tips, Skippy, Slim-Fast, Snuggle, Suave, Sunsilk and Vaseline. All of the preceding brand names are registered trademarks of the Unilever Group of Companies. Dedicated to serving consumers and the communities where we live, work and play, Unilever employs more than 14,000 people in both the United States and Puerto Rico - generating nearly $11 billion in sales in 2007. For more information, visit http://www.unileverusa.com.
Keyword Tags: 2008 election, butter, campaign, election, election 2008, i can't believe it's not butter, online games, president, spray butter, spraychel, victory, vote