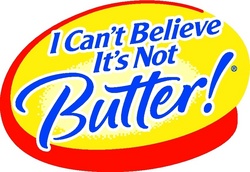 This year we are engaging consumers and fans of the brand not only through the entertaining series of webisodes, but also through a new partnership with MSN.
ENGLEWOOD CLIFFS, N.J. (PRWEB) June 23, 2008
"We have had great success in integrating I Can't Believe It's Not Butter!(R) Spray into new media outlets to broaden our consumer base and create a connection that is not easy to achieve through traditional outlets," said Keith Bobier, Senior Director of Marketing at Unilever. "This year we are engaging consumers and fans of the brand not only through the entertaining series of webisodes, but also through a new partnership with MSN."
Unilever is at the forefront of delivering breakthrough campaigns based on insights that engage consumers in unprecedented ways. Their integration of webisodes, online games and incentives has proved a potent tool for driving viral reach in the new media arena - providing acute awareness among consumers and giving them a deeper connection with the brand. Last year's campaign, "Sprays in the City," garnered more than one million unique visits to the Web site and a greater-than-50 percent boost in unaided brand awareness among campaign visitors.
"Spraychel for President" builds on such success with a tongue-in-cheek play on the current presidential contest. Spraychel campaigns on a platform of progress, while Butterman stands for the old-fashioned ways of eating. Viewers can join in the fun by watching the webisodes, casting their vote for Spraychel, testing their skills at online games and spreading the word about the campaign by rallying their friends in support of Spraychel. Voting for Spraychel will earn visitors the chance to win a presidential salary sweepstakes of $400,000, while playing the online games provides them daily chances to win instantly and additional entries into the grand prize sweepstakes. Each time viewers visit http://www.VoteSpraychel.com to play games or give Spraychel their support, they increase their chances of winning.*
To further reach consumers and build word-of-mouth buzz, Unilever is joining forces with ComCast Interactive and DirectTV to air the webisodes along with a special TV commercial made just for the interactive TV platforms. The campaign is also partnering with MSN to promote the "Spraychel for President" games within the MSN Games community. Spraychel is also getting her very own fan page on Facebook, with a behind-the-scenes campaign blog by McGrath, who lends his voice as Spraychel's big brother and campaign manager, Mr. More.
*No purchase necessary. Void where prohibited. I Can't Believe It's Not Butter!(R) Spraychel for President Sweepstakes & Instant Win Game is sponsored by Conopco, Inc., d/b/a Unilever. Open to legal residents of the 50 U.S. states & Washington, D.C., 18 & older. Begins 12:00:01 p.m. ET on 6/23/08 & ends 11:59:59 p.m. ET on 7/27/08. For official rules visit http://www.votespraychel.com.
About Unilever
Unilever's mission is to add vitality to life. We meet everyday needs for nutrition, hygiene and personal care with brands that help people feel good, look good and get more out of life. Each day, around the world, consumers make 160 million decisions to purchase Unilever products.
In the United States, the portfolio includes major brand icons such as: Axe, "all," Ben & Jerry's, Bertolli, Breyers, Caress, Country Crock, Degree, Dove personal care products, Hellmann's, Klondike, Knorr, Lipton, Popsicle, Promise, Q-Tips, Skippy, Slim-Fast, Snuggle, Suave, Sunsilk and Vaseline. All of the preceding brand names are registered trademarks of the Unilever Group of Companies. Dedicated to serving consumers and the communities where we live, work and play, Unilever employs more than 14,000 people in both the United States and Puerto Rico - generating nearly $11 billion in sales in 2007. For more information, visit http://www.unileverusa.com.
Keyword Tags:
2008 election, can't believe it's not butter spray, election, election 2008, free sweepstakes, new media, online, online sweepstakes, presidential election, spraychel, sweepstakes, unilever
MULTIMEDIA GALLERY http://www.businesswire.com/cgi-bin/mmg.cgi?eid=5715537