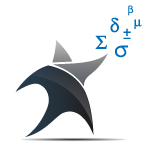 "My vision was to create the best online Excel VBA courses and make the skills that I developed over fifteen years in business available to everyone" - Adrian Pask
New York, NY (PRWEB) May 31, 2012
SpreadSheetSuperStar.com celebrates its second anniversary of providing the best online Excel VBA courses. Founded on June 1st 2010, SpreadSheet SuperStar's mission is to produce the best courses on advanced spreadsheet design, financial analysis, interactive dashboards and data reporting.
The company's first course, Excel VBA BootCamp was launched in August 2010 and has taught students on five continents advanced Excel skills including Excel Macros and Excel VBA.
In 2011 SpreadSheet SuperStar launched two new sites: DatabaseSuperStar.com and ExcelSuperStar.com. DatabaseSuperStar.com has both Microsoft Access database tutorials and an online video Access Basics course, which are a perfect complement to advanced Excel skills. ExcelSuperStar.com is an online knowledge base with questions and answers on Excel, Excel Macros and Excel VBA .
"When I founded SpreadSheet SuperStar on June 1st 2010 my vision was to make the skills I learned and developed over fifteen years in business available to everyone. Over the last two years, thousands of people have signed up for my free Excel email newsletter and I have had students from five continents enroll in my Excel VBA BootCamp online course. The most rewarding part of the journey has been really helping my students achieve their potential in an challenging economy. " said Adrian Pask, Chief SuperStar.
About SpreadSheetSuperStar.com
SpreadSheetSuperStar.com is a website that provides free tutorials and subscription courses on Microsoft Excel, Access and Visual Basic for Applications (VBA). SpreadSheet SuperStar's Microsoft Excel and VBA tutorials and online video courses on are designed for professionals who demand pragmatic, university quality courses taught by SuperStar teachers. The website also offers online video subscription courses, as well as on location Microsoft Excel trainings worldwide. SpreadSheetSuperStar's first course, VBA BootCamp, was launched in August 2010 and it teaches the fundamentals of automating Microsoft Excel using VBA. SpreadSheet SuperStar courses are built around software industry best practices and instruct students on how to create high quality data and financial models.
About SpreadSheet SuperStar®, LLC
SpreadSheet SuperStar®, LLC provides the best online Excel VBA courses, Access and VBA. Founded in June 2010 by Adrian Pask to bring high quality trainings to the internet. All of SpreadSheet SueprStar's courses focus on best coding practices which allow all the techniques to be applied in teams. In August 2010 SpreadSheet SuperStar LLC introduced its first online video course called VBA BootCamp which teaches advanced Microsoft Excel and VBA skills. SpreadSheet SuperStar has students from all over the world enrolled in its online video courses. In September 2011, SpeadSheet SuperStar® launched its second site, DatabaseSuperStar.com to provide online courses on Microsoft Access. Learn more at SpreadSheetSuperStar.com