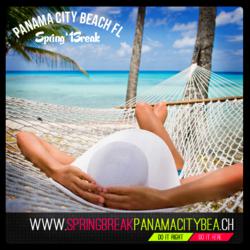 Inquiries for Spring Break 2013 are up 40% over the same time last year.
Panama City Beach, FL (PRWEB) September 30, 2012
The Sandpiper Beacon Beach Resort in Panama City Beach FL plans to build upon the incredible momentum from 2012 by offering rarely-seen early booking discounts for a Panama City Beach Spring Break experience.
"Inquiries for Spring Break 2013 are up 40% over the same time last year," according to Patrick Hazard, General Manager of the Sandpiper. "We intend to reward all of our returning Spring Break guests, and all their friends with a deal they cannot refuse. Just for making plans early to celebrate their Spring Break."
The current 'Early Booking Special' offers rooms starting at $833 for up to four people for the entire week. That breaks down to less than $210 per person (before tax) for a Spring Break experience on the World's Most Beautiful Beaches, in a destination known as the "Spring Break Capital of the World". This is a very limited offer, and Hazard doesn't expect it to last long.
"The value this deal offers is incredible. Normally, during the height of the season, the same room can go for upwards of 50% more than that amount – and those rates are typical all across the beach."
Despite exponential growth in popularity both domestically and internationally, Panama City Beach has always offered a good value to students wishing to enjoy a great beach, spring break fun, and warm Florida sunshine. All within a days drive or plane ride of most American Colleges and Universities. The destination enjoys as good a reputation for the value it offers, as it does for excitement and fun.
The Sandpiper Beacon remains one of the few beachfront accommodations to offer Panama City Beach hotel or condo rentals to persons under 25. Finding a place to stay if you are under 25 can be difficult, since many Condo rental companies do not rent to students between 18 and 25.
Spring Break in Panama City Beach, FL is an experience unlike any other. With the beach in your backyard, heated swimming pools on-site, and a beachfront Tiki Bar / Nightclub hopping every night, the Sandpiper Beacon brings Spring Break to you in the right way… Beachfront at a great price.
About Panama City Beach
Panama City Beach is situated on 27 miles of sugar-white sand beaches bordering clear, emerald-green waters where the Gulf of Mexico and St. Andrew Bay converge. With more than 300 days of sunshine annually and attractions such as St. Andrews State Park and Pier Park, the region has long been favored by College students seeking a once in a lifetime Spring Break experience and beach vacation. Panama City Beach recently opened the new Northwest Florida Beaches International Airport, offering non-stop flights on Delta Airlines and Southwest Airlines.
About the Sandpiper Beacon Beach Resort
The Sandpiper Beacon Beach Resort is a beachfront Hotel and Resort in Panama City Beach, Florida. Known as the "Spring Break Fun Place", the Sandpiper is committed to value; daily contests, games. activities, amenities, and so much entertainment, that Spring Breakers never have to leave during their vacation. For more information, call 800-488-8828 or visit http://www.sandpiperbeacon.com.