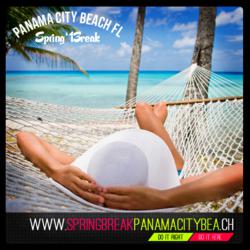 Following the Thanksgiving break, many students start to think more seriously about their Panama City Beach Spring Break plans.
(PRWEB) November 27, 2012
"Based on trends set in previous years, it's typical that following the Thanksgiving break, many students start to think more seriously about their Panama City Beach Spring Break plans," says Patrick Hazard, General Manager of the Sandpiper Beacon Beach Resort.
Spring Break itself, a rite of passage since the 1930's, has always been a popular annual event in Panama City Beach, driving business to the tourist destination from all over the country, and even the World. Panama City Beach truly secured its place in Spring Break history in 2000, when MTV first landed on the famous sugar-white sandy beaches with free celebrity concert performances by well-known artists, and has gone from strength to strength ever since.
As the only beachfront hotel in Panama City Beach with an on-site Tiki Bar/Nightclub, the Sandpiper Beacon has earned a reputation as a popular hot-spot with students during Spring Break. From rooms and suites sleeping up to 10, allowing for shared costs, to daily beach games, contests, prize giveaways, DJs, and a daily bikini contest, the Sandpiper is one of the few hotels equipped to offer guests the full Panama City Beach Spring Break 2013 experience.
Recently, the Sandpiper Beacon promoted an early booking incentive; In addition to paying a significantly reduced rate, those booking early were also sent a "Panama City Beach Spring Break 2013 Party Package". The Spring Break party packages contains items designed to get college and high school students in a beach vacation / spring break frame of mind, including items such as T-Shirts, Coozies, Mardi Gras beads and Leis.
"We suspect the surge in on-line inquiries, and the number of phone calls relating to spring Break is attributable to a combination of our early social media efforts, the heavily discounted early-booking rates, word-of-mouth buzz generated by our Party Packages, and our long-standing reputation as being 'the' place to stay for the ultimate Spring Break experience" said Hazard.
Very few places to stay in Panama City Beach can fully cater to the Spring Break crowds that descend upon the beach each year. Most Panama City Beach rentals have policies that explicitly prohibit renting rooms to anyone under 25 years of age. The Sandpiper Beacon remains one of the few places on Panama City Beach, FL with a flexible Spring Break-friendly rental policy.
About Panama City Beach
Panama City Beach is situated on 27 miles of sugar-white sand beaches bordering clear, emerald-green waters where the Gulf of Mexico and St. Andrew Bay converge. With more than 300 days of sunshine annually and attractions such as St. Andrews State Park and Pier Park, the region has long been favored by College students seeking a once in a lifetime Spring Break experience and beach vacation. Panama City Beach recently opened the new Northwest Florida Beaches International Airport, offering non-stop flights on Delta Airlines and Southwest Airlines.
About the Sandpiper Beacon Beach Resort
The Sandpiper Beacon Beach Resort is a beachfront Hotel and Resort in Panama City Beach, Florida. Known as the "Spring Break Fun Place", the Sandpiper is committed to value; daily contests, games. activities, amenities, and so much entertainment, that Spring Breakers never have to leave during their vacation. For more information, call 800-488-8828 or visit http://www.sandpiperbeacon.com.