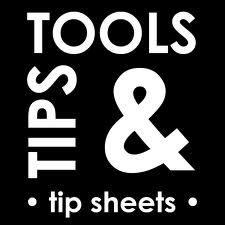 Following these simple tips can significantly reduce your changes of a home invasion or losses.
Atlanta, GA (PRWEB) May 06, 2013
Who doesn't love spring? It's a great time of year that brings about blossoming flowers and trees, warmer weather and a sense of renewal. It also means that more families are going on vacations, and the lazy days of summer are just around the corner.
Despite all of the great things that spring has to offer, unfortunately it is also a time when crime is on the rise. This is particularly true of home break-ins. Spring is a good time to begin looking at the best security systems, and considering the possibility of security system installation.
SecuritySystemReviews.com, a site dedicated to providing consumers with comprehensive information about the world of home security, created a list of tips on home security specifically for the spring season.
1. Choose your hedges wisely. It's a good idea to put bushes and shrubbery under windows that have some sort of prickles, such as holly bushes, because this type of vegetation will serve as a deterrent to would-be burglars. All bushes and trees located around a home should also be trimmed carefully during their growth season in the spring. If a home is shrouded by the cover of bushes and trees, or looks like it isn't well cared for, it can be seen as a target for criminals.
2. When spring cleaning, consider do it yourself home security systems. A home with a security system is over 300% less likely to be broken into than a home without a security system, and spring is a great time to consider installing your own security system. A DIY system is a cheap security system that makes a nice alternative to more expensive systems installed by professional companies.
3. Keep your lawn well-manicured and weed-free. Just as unruly trees and bushes can make a home a target, so can a lawn that is full of weeds or overgrown. It may be a sign to would-be burglars that the residents of the home are away, so even if you are planning to be away, hire someone to mow your lawn and keep your home looking as if someone is present and taking care of the area.
4. During your spring cleaning, take inventory of all valuable items in the home. In the event of a robbery, the best way to have a chance of recovering stolen items or having insurance cover losses is to have a detailed inventory that includes pictures of all valuables.
5. Keep doors and windows locked. This may seem self-explanatory, but during spring, homeowners often become so excited about the warm weather that this is something they forget to do. Even when at home, it's best to keep doors and windows locked, no matter how tempting it may be to enjoy a warm breeze.
About SecuritySystemReviews.com
SecuritySystemReviews.com is an independent, third-party website dedicated to providing comprehensive reviews and information about everything related to the home security industry. The site provides all types of information, including blog posts, news and industry updates and reviews and rankings of the top home security companies throughout the country.