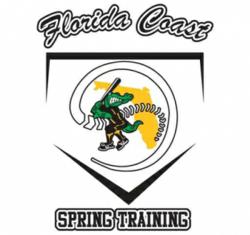 By giving our customers a greater glimpse of what the Florida Coast Spring Training Camp is like, we are making their choice of baseball camp much easier.
San Rafael, CA (PRWEB) November 22, 2012
The Florida Coast Spring Training Camp is heading into the start of baseball camp season energized after the launch of their new website. The new site enables coaches and players to register online, learn about the tournament program, and view lodging, restaurant choices, and field locations.
Visitors of the Florida Coast Spring Training Camp website can read about the staff, view testimonials, and understand the "Florida Coast Difference". There are FAQs listed to supplement this understanding and give insight to the history of the camp. In addition, they have access to pictures and directions of the camp's facilities and accommodations. The site is user friendly and encourages visitors to navigate throughout it. If there are additional questions, a contact tab is provided which guarantees a response to the question. After browsing the site and understanding the camp, viewers can register directly online in just a few steps.
To visit this new website and learn how the Florida Coast Spring Training Camp delivers to its coaches a premier competitive training experience for teams getting ready for their season go to http://www.floridacoastspringtraining.com/.
Professional Sports Camps has been operating sports camps since 1946. In fact, we are one of the pioneers in running sports camps. The camp was originated by Lou Haneles. Mr. Haneles love of sports instilled in him a desire to operate a camp where athletes could not only come and learn the fundamentals of each sport, but a place where they could also enjoy themselves as well. Since 1980 the camp has been run by the Carlesi family. The Carlesi's consider all their campers and staff an extended family and conducts the camp with traditional family values.
"By giving our customers a greater glimpse of what the Florida Coast Spring Training Camp is like, we are making their choice much easier," states Vincent Carlesi President of Professional Sports Camps. "There are many programs to choose from, but when people see and hear what we offer, the decision becomes that much easier for them to choose Florida Coast Spring Training."
About US Sports Camps and Florida Coast Spring Training Camp
US Sports Camps (USSC), headquartered in San Rafael, California, is America's largest sports camp network including Professional Sports Camps, and is the licensed operator of NIKE Sports Camps. The company has offered sports camps, including baseball camps, since 1975 with the same mission that defines it today: to shape a lifelong enjoyment of athletics through high quality sports education and skill enhancement.
Players, Coaches, Parents and others interested in Professional Sports Camps can visit the new website at floridacoastspringtraining.com or on the US Sports Camps website.