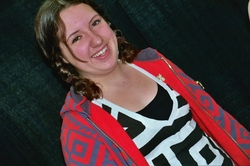 Minneapolis, MN (PRWEB) January 28, 2009
Even though the temperature is sub-zero, spring is nearly here. With spring come robins, tulips, and clothing that covers less. Mothers begin to question their daughters' judgment. Zelaz now offers spring styles for teens and tweens that sit just right at the neckline and cover backsides comfortably. And now, on-line is where to find Zelaz.
This seasonal change can be stressful; it can also be a time to stretch one's personal confidence and individual style. Yet mothers get understandably nervous when that stretch includes the clothes upon their young daughters' backs, chests and limbs. The challenges are everywhere: scooped neck tops that scoop too much, shorts that climb up the bum, skirts that would be just as fashionable if they were two inches longer, jeans that may be too tight. Zelaz offers spring styles for teens and tweens that are fashion forward while preserving good taste.
Last fall, Zelaz operated a store at Ridgedale Mall in Minneapolis, MN. Zelaz thanked its many customers and visitors who complimented the styles, tried on the clothes, praised the concept of fashionable and tasteful teen/tween clothing. Now Zelaz has moved entirely on-line. At Zelaz updated and easy-to-navigate web site, girls can find color photos of shorts and suggestions for matching tops. Girls can see models wearing combinations, and find each item of each ensemble. Girls can shop by department for the precise sleeve-length they seek. Questions are welcome, contact information is offered, and opportunities to see the clothes in person are also available. Explore zelaz.com!
Zelaz is a Twin Cities based company that offers chic fashions for everyday and special occasions. Its uncommon clothing inspires and delights its clientele, and it is committed to supporting less-advantaged girls in its community.
Inquires can be directed to Janet Polach, 952.925.0145. http://www.zelaz.com
###