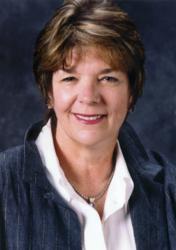 "Thirty years after getting my degree, I am deeply honored to be accepted into the Hall of Fame," said Howell. "This is certainly an exciting honor and a career highlight for me."
SEATTLE, WA (PRWEB) September 27, 2012
The Springboard Academy, a Seattle-based professional development company that gives people a competitive edge in the workplace, is pleased to announce a new honor for faculty member Lorraine Howell. Howell has been accepted into the University of Washington 'Department of Communication Hall of Fame.' She is being recognized for her outstanding contribution to the communications field as a successful business owner and author.
"Thirty years after getting my degree, I am deeply honored to be accepted into the Hall of Fame," said Howell. "This is certainly an exciting honor and a career highlight for me."
Howell, a Department of Communication cum laude alumna, is the author of Give Your Elevator Speech a Lift! Her motivational conferences and seminars in media skills training have been requested by the likes of Starbucks, Microsoft, and Group Health Cooperative. Her book has sold more than 7500 copies, and Cornell and Rhode Island University use it in the classroom as a textbook. Since January 2010, Howell has been an instructor at the Technology Management MBA and Global Executive MBA programs in the UW Foster School of Business. As a Springboard Academy faculty member, Howell helps students create an elevator speech to describe their businesses or skills in a creative and concise manner.
"We are incredibly proud of Lorraine, and the recognition she is receiving from the University of Washington," said Margo Myers, Springboard Academy's Executive Director. "Lorraine is a joy to work with, and this award speaks to the quality of people we have on our faculty, and the high level of instruction in our training courses."
Howell joins other noted alumni in the Hall of Fame, such as Pulitzer Award winning cartoonist David Horsey, and Seattle City Council member Jean Godden. She will be inducted into the Hall of Fame on October 16, 2012 at the University of Washington Club. Also being inducted are writer and editor Katie King, award-winning professor Dr. Ann Darling, civic activist Elaine Ko and award winning author Douglas Ramsey.
For more information, please contact Margo Myers, Executive Director of The Springboard Academy at margo(at)thespringboardacademy(dot)com.
The Springboard Academy is a professional development organization designed to accelerate success in the workplace. Training courses help students be more productive, lead teams, communicate clearly, network effectively, and develop a personal brand, as well as make a great first impression, create a professional image and manage social media. Founded in Seattle in 2010, The Springboard Academy gives people the tools to be their best with a mantra::"Your success is our business". For more information visit: http://www.thespringboardacademy.com.