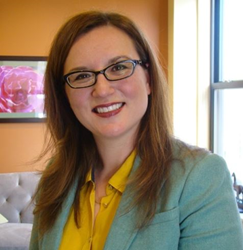 Oakland, CA (PRWEB) June 01, 2017
On June 15, 2017, Cassie Springer Ayeni will speak with Pat Gillette at the Santa Clara County Bar Association's 5th Annual "From Having It All to Leaning In" Seminar. The event will take place from 4:30-8:30 PM at Cooley LLP; 3175 Hanover Street; Palo Alto, CA 94304.
Ms. Gillette and Ms. Springer Ayeni met through their work for California Women Lawyers, where Ms. Gillette is a past-president and Ms. Springer Ayeni is a former governor-at-large. They will present on marketing techniques unique to women lawyers. Ms. Springer Ayeni is the President and Founder of Springer Ayeni, A Professional Law Corporation, an employee benefits law firm based in Oakland and San Jose, California. Ms. Gillette is Neutral with Judicial Arbitration and Mediation Services (JAMS), the world's largest Alternative Dispute Resolution provider.
Their presentation will touch on topics of Personal Mission Statement, Personal Brand, Client Attraction/Retention, and "Rainmaker" Characteristics.
Those interested in attending can register at http://www.sccba.com/events/EventDetails.aspx?id=960168&group.