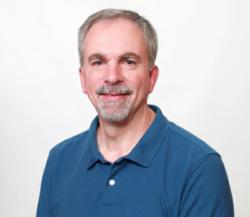 Plainfield, IL (PRWEB) December 14, 2012
Spring-Green Lawn Care's newest franchisee, Howard Graber, will open the doors in Clarksville, Tenn., in January. He will service middle Tennessee from Clarksville to Hendersonville. Graber spent the last 12 years as a consultant providing financial management services for companies in industries like technology, apparel, automotive, salvage and security. Previously, he helped start several manufacturing operations within Honeywell International and worked in business acquisitions and divestitures in the heavy truck and food industries.
"For many years I had a desire to operate my own business," Graber said. "While my consulting practice accommodated this need, I found myself looking for something that would provide a greater personal satisfaction, a more balanced lifestyle and better direct control over my successes. I chose Spring-Green Lawn Care because I was impressed with their level of professional support, quality of continuous training offered and commitment to customer satisfaction. I felt this was an ideal way for me to leverage the skills and talents I've developed over the years while achieving a sense of personal enjoyment in a business that will be fun to operate."
Spring-Green Lawn Care offers ongoing support for new and existing franchise owners. The Spring-Green corporate support center helps with staff development, computer support and in-field marketing support. New franchise owners also receive daily tips and communication from the support center, regular conference calls and even onsite field visits in the first and second year of ownership.
"Howard has been involved in a number of different industries and we are excited to welcome him to lawn and tree care," said James Young, president of Spring-Green Lawn Care. "Our strong support system and high quality training are exactly what Howard needs to begin his roadmap to success. We are confident he will do well with Spring-Green."
Founded in 1977, Plainfield, Illinois-based Spring-Green Lawn Care has been delivering lawn and tree care services nationwide for over 35 years. Its service is centered on the beautification of residential and commercial customers in middle-class and affluent neighborhoods and communities. Spring-Green is an attractive opportunity for green industry professionals who want to align themselves with a franchise opportunity that has proven economic resilience, healthy profit margins, industry leading business and marketing intelligence, recurring revenue and retirement & family planning through business ownership. Spring-Green currently has 117 franchises operating in 26 states. Spring-Green Lawn Care franchise owners gave the franchise opportunity a 94 percent overall quality rating, according to the Franchise Research Institute 2011 survey. For more information, visit http://www.springgreenfranchise.com, http://www.spring-greenfranchiseblog.com or follow Spring-Green Franchise on Facebook, Twitter, LinkedIn or Google+.