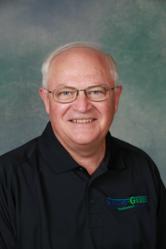 Plainfield, IL (PRWEB) May 28, 2012
Spring-Green Lawn Care has a rich military history with veterans filling many different roles within the company. Spring-Green Chairman Tom Hofer is a Navy veteran, and the company has many franchise owners and employees with military backgrounds. Due to the success of Spring-Green's veteran franchise owners, Spring-Green also has specific programs in place to attract additional military veteran franchise owners.
Spring-Green has 10 franchise owners who are military veterans: Bruce Mohns, Jeff Anderson, Jim Hoelsworth, Kevin Holker, Lenny Geibel, Matt Denney, Mike Bell, Pat Mahoney, Roger Grose and Scott Humphrey. At the corporate support center, business consultant Aaron Gieser is an Army veteran.
Hofer's military background played an integral role in Spring-Green's participation in VetFran, a subsidy program offered through the International Franchise Association that aids veterans in buying a franchise. Through VetFran, the company will apply up to $5,000 of the initial franchise fee toward start-up expenses designated or approved by the company. Spring-Green also reinvests another $10,000 back into new owner's second year local marketing efforts.
"Our franchise owners with military experience are some of the most successful owners in the system," said James Young, president of Spring-Green who also sits on the advisory board of G.I. Jobs. "We offer a discount to veterans as a thank you for serving our country and also because they make excellent franchise owners. Veterans know how to follow a system, and they possess the right skills and mindset to thrive as small business owners."
Spring-Green's franchise opportunity has been featured on Fox Business along with how serving in the military can teach valuable business skills. Spring-Green also participates in GreenCare for Troops, a nationwide outreach program coordinated by New Prague, Minn.-based Project EverGreen that connects local lawn and landscape firms with men and women serving our country in the armed forces away from home. To date, GreenCare has helped over 1,900 volunteers provide free lawn and landscape services for over 7,000 military families nationwide. Spring-Green has also received recognition from CivilianJobs.com as a Most Valuable Employer for Military finalist and from G.I. Jobs as a Military Friendly Franchise.
Founded in 1977, Plainfield, Illinois-based Spring-Green Lawn Care has been delivering lawn and tree care services nationwide for over 35 years. Its service is centered on the beautification of residential and commercial customers in middle-class and affluent neighborhoods and communities. Spring-Green is an attractive opportunity for candidates who do not want to be tied to a storefront operation, retail hours or set appointments. Franchise owners enjoy a lifestyle of being in an outdoor-based business with recurring revenues that allow the business to continue to scale. Spring-Green currently has 119 franchises operating in 26 states and projections call for 10 new franchises in 2012. For more information, visit http://www.springgreenfranchise.com, http://www.spring-greenfranchiseblog.com or follow Spring-Green Franchise on Facebook, Twitter, LinkedIn or Google+.