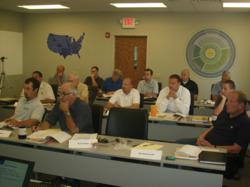 Plainfield, IL (PRWEB) July 27, 2012
Spring-Green Lawn Care has set itself apart from other service industry franchises by providing a great support system and a variety of franchise ownership options. Becoming a franchise owner is a big decision so it's important to thoroughly research the franchise before signing an agreement. There are a few important aspects to compare when considering franchise opportunities in the service industry.
One of the main benefits of buying a franchise is the support system. In the service industry it is critical that ongoing training and support is available to help a new business grow. Spring-Green Lawn Care's support center provides a full week of initial training, ongoing field visits, regional and national meetings, manager training sessions and also offers business and marketing planning during the off season.
Marketing support is a critical component of the support system. Spring-Green supports a franchisee-focused call center which works alongside the organization's national direct mail campaign. The call center handles both inbound and outbound calling services during peak times of the year, allowing the local owner to be in the field running estimates, making service calls and networking. Along with other franchisor led marketing initiatives, these programs influence more than 70 percent of new sales.
Proprietary business and marketing tools allow franchise owners to view and analyze relevant data and analytics. "We have reinvested heavily in marketing to drive franchise performance and we've put a lot of time into developing an industry leading marketing and technology backbone," said James Young, president of Spring-Green Lawn Care. "These tools have been beneficial to new and long-time franchise owners and we will continue to invest in this type of support helping our franchise owners make better decisions in their local market. We want to make sure we are doing everything possible to help our franchise owners succeed."
Different people are looking for different options when it comes to buying a franchise. Some franchise companies offer different models to fit each unique owner. Many service industry franchise owners own and operate their business, typically starting as a home-based business to minimize the initial overhead. In addition to this owner/operator model, Spring-Green also offers a green industry executive model that targets existing green industry entrepreneurs seeking to diversify and expand their business by adding a Spring-Green franchise.
Founded in 1977, Plainfield, Illinois-based Spring-Green Lawn Care has been delivering lawn and tree care services nationwide for over 35 years. Its service is centered on the beautification of residential and commercial customers in middle-class and affluent neighborhoods and communities. Spring-Green is an attractive opportunity for candidates who do not want to be tied to a storefront operation, retail hours or set appointments. Franchise owners enjoy a lifestyle of being in an outdoor-based business with recurring revenues that allow the business to continue to scale. Spring-Green currently has 119 franchises operating in 26 states and projections call for 10 new franchises in 2012. For more information, visit http://www.springgreenfranchise.com, http://www.spring-greenfranchiseblog.com or follow Spring-Green Franchise on Facebook, Twitter, LinkedIn or Google+.