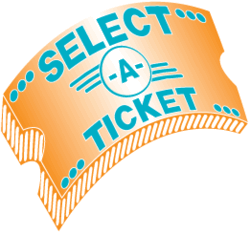 This tour has been building momentum and it is all leading up to three tremendous nights of Springsteen concerts in New Jersey.
Riverdale, NJ (PRWEB) September 06, 2012
New Jersey ticket broker SelectATicket.com reports the availability of tickets to Bruce Springsteen & The E Street Band is reducing daily for the upcoming New Jersey concerts. The band will be gracing the stage at MetLife Stadium in East Rutherford, NJ for three nights on September 19, 21, and 22nd. A very limited number of seats for each night remain available for these final scheduled 2012 performances in Bruce's home state of New Jersey.
The band is touring in support of their seventeenth studio album, "Wrecking Ball", released March 5 of this year. Dubbed the "Wrecking Ball Tour", it is the first not to include founding member Clarence Clemons. In spite of this, Bruce Springsteen tickets aren't showing a notable decrease in sales.
The Wrecking Ball Tour has seen Bruce Springsteen set a record for his longest show only to break it twice more. On June 7, 2012, during a concert in Milan, his set of 33 songs lasted for three hours and forty-three minutes. The next week, in Madrid, the concert lasted three hours and forty-eight minutes. This record would be broken again on July 31, 2012. The concert lasted four hours and six minutes, making it his longest concert to date.
Towards the end of his encore with Paul McCartney in London, city officials turned off the on-stage equipment after the concert went over the 10:30PM curfew. Bruce Springsteen ended the set by performing an a capella version of "Goodnight Irene", saying he has "waited 50 years" to be able to perform with Paul McCartney. Other recent guest artists have included The Roots, John Fogerty, Ken Casey, and Southside Johnny.
Tickets to these shows are in high demand. Bruce Springsteen and The E Street Band's appearances in East Rutherford are sure to offer the same high-quality performance seen at their other concerts across the world.
"These MetLife Stadium concerts are building up to be something special. Bruce and the band have outdone themselves repeatedly on this tour. Playing some of their early songs they haven't done in awhile and performing a number of great covers. This tour has been building momentum and it is all leading up to three tremendous nights of Springsteen concerts in New Jersey," says Mark Gibbons, responsible for internet sales at SelectATicket.com.
About SelectATicket.com
Select-A-Ticket has been in business over 34 years as an experienced, trusted, secure ticket broker. Select-A-Ticket sells tickets to Broadway, Concerts, Sports, and Family Events. Select-A-Ticket has been in the ticketing industry since 1978 and is a proud member of the National Association of Ticket Brokers (NATB).
For a complete list of available concert tickets, go to http://www.SelectATicket.com or call 800-735-3288 to order tickets by phone. Select-A-Ticket is happy to help you find the right seats to any and every entertainment event.