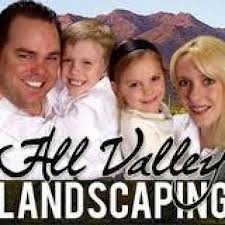 We understand that most people do not have the skills required to perform sprinkler repair on their own but they need to get the problem solved fast
Phoenix, AZ (PRWEB) January 31, 2013
Phoenix sprinkler repair is a necessity for homeowners who have invested large sums on their Phoenix landscaping. When sprinkler systems are installed it is really only a matter of time before some part of the system fails. That is why All Valley Landscaping is now offering Phoenix sprinkler repair discounts. "When the plants or lawn aren't getting water people are losing money. We understand that most people do not have the skills required to perform sprinkler repair on their own but they need to get the problem solved fast. We hope this new discount for Sprinkler repair services will help," says Rick Ryan, Owner of All Valley Landscaping. They are now offering 15% off any Phoenix sprinkler repair service they perform before 09/15/2013.
In addition to being Phoenix sprinkler repair experts, All Valley Landscaping also handles new sprinkler system installations. Rick Ryan cautions homeowners about attempting to install sprinkler systems on their own. "We are licensed Phoenix contractors. That means we have the skill and experience required to make sure that all elements of a new Phoenix sprinkler system work correctly. Set up is really the key. If the new sprinkler system is installed improperly it is costly to fix." Ryan says some of the important elements to a proper Phoenix sprinkler installation are making sure that each head gets enough pressure through the sprinkler valve system and that the sprinklers are set to the proper depth to water the vegetation correctly while being low enough to prevent damage to the sprinkler heads.
All Valley Landscaping also provides Phoenix tree removal services. "When it comes to tree removal in Phoenix there is no tree we can't handle. We always consider safety first and property preservation is our number one goal," says Rick Ryan. According to Ryan, All Valley Landscaping will beat any licensed contractors written estimate on Phoenix tree removal or any other type of service they provide.
To learn more about the Phoenix landscaping or Phoenix sprinkler repair services provided by All Valley Landscaping please visit their website. People are also invited to see their online tree removal and landscaping videos, read their press releases or see their many positive online reviews from trusted review sites like Angie's List and Yelp. All Valley has been landscaping Phoenix for many years.