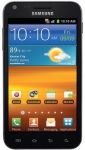 Cellphone Repair Shop Now Carries a Full Line of Samsung Epic Touch 4G Parts AKA Sprint Galaxy S II SPH-D710
Nationwide (PRWEB) May 23, 2012
Starting today, Cellphone-Repair-Shop.com will offer a full line of Sprint Epic Touch 4G spare parts. These replacement parts are also commonly referred to as the Samsung SPH-D710, Samsung Epic Touch 4G and Sprint Galaxy S II.
Cell Phone Repair Shop provides easy navigation for users and results in a quick selection process. To locate all Samsung SPH-D710 repair parts click the "Samsung" link under the category listing on the left side navigation. When the page loads, click "Samsung Cellphone Parts". From there customers will be able to scroll down and locate the Sprint Galaxy S II Samsung Epic Touch repair part category, click on it and select the replacement part that fits their needs. Customers can also simply type the model number in the search box located at the top right side of the website.
Many consumers are more do it yourself oriented these days. Cellphone Repair Shop realizes this and continues to make available the largest selection of original Samsung cellphone parts in the market to consumers. Cell Phone Repair Shop customers can find replacement parts such as the Sprint Galaxy S II LCD Touch Screen Assembly, Earpiece Speaker, Ringer, Microphone, Samsung Epic Touch 4G Charge Port, Back Housing, Battery Cover and much more on the website. In addition to the spare parts listed, the company offers a wide range of Sprint Epic Touch 4G Repair Services for customers that wish to have their phones professionally repaired and warranted.
The company encourages all current customers or potential customers to subscribe to the company newsletter, Facebook, Twitter and Youtube pages to stay updated on sales promotions and new products made available from Cellphone-Repair-Shop.com.
Customers looking for a variety of Sprint Galaxy S II Epic Touch repair parts for DIY Do-it-Yourself cell phone repair should visit: http://www.cellphone-repair-shop.com/samsung-sph-d710-epic-4g-galaxy-s-ii-parts/
About The Company:
Cellphone Repair Shop is the largest national cell phone repair center in the United States. The company's national cellular phone repair facility and parts distribution center is located in California and provides services locally, online and nationwide through the website. Cellphone Repair Shop carries the largest inventory of replacement cell phone parts for most brands such as Apple, Blackberry, Garmin, HTC, Huawei, Kyocera, LG, Motorola, Nokia, Palm, Pantech, Samsung, Sharp, Sidekick and Sony, but they are especially popular for all their original Sprint Epic Touch 4G SPH-D710 cell phone repair parts and services.
Contact:
For more information about cell phone repair services and replacement parts and accessories available at Cell Phone Repair Shop call 877-288-4488 or visit Cellphone Repair Shop.